A very pregnant Kelly Rutherford strolled in LA today after a lunch date with Marcia Cross.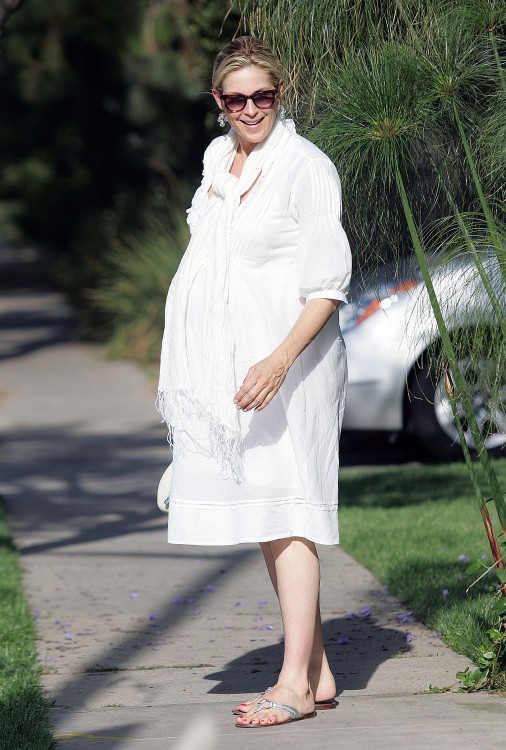 After nine long months, Kelly recently admitted she is ready to give birth.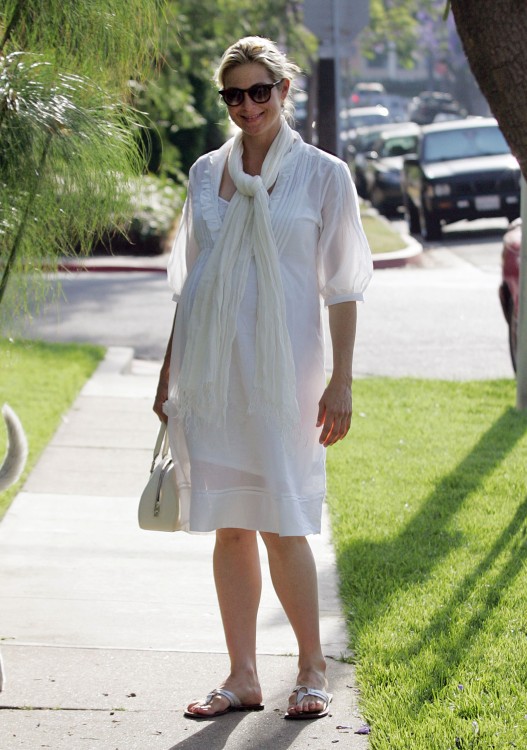 "I can go into labor any moment," she told Usmagazine at Kidstock Music and Art Festival in Beverly Hills on Sunday.
Although she isn't due until next weekend, the Gossip Girl star says "it is coming up soon."
Kelly, who is already mom to son Hermes, has had fun prepping for her new daughter.
"The girls clothes are fun," she said. "My mom and I have been having a great time with that!"
The actress, 40, says that this time around, she has been resting more but admits she hasn't stuck to a strict fitness routine like many Hollywood moms-to-be.
"I haven't exercised once this time," she admits. "I am so bad. I am like the worst example. I run around after [Hermes] all day and play. We end up going on play dates or in the pool or something. I think I am just so much more active being the mother of a two-year-old."
{FAME}