It looks like Kelsey Grammer with be on diaper duty indefinitely after it was revealed the 61-year-old actor's wife Kayte Walsh is pregnant with their third child.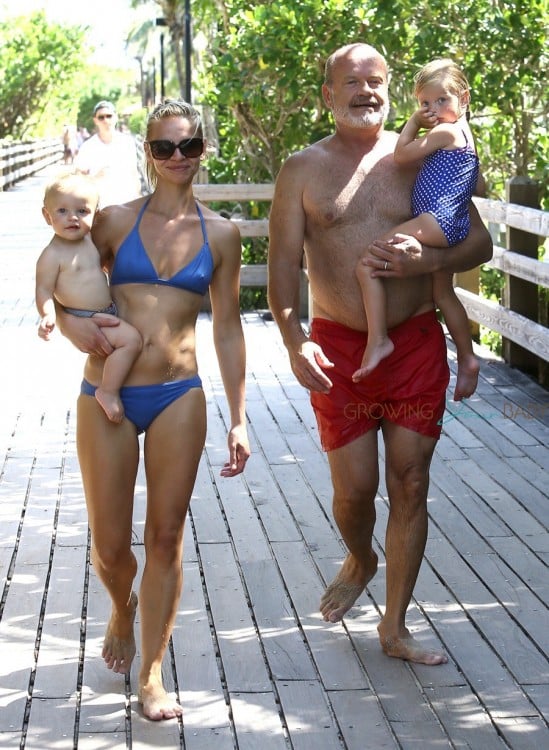 The news of a new baby was made public after Kayte was spotted with a large baby bump while flying out of LAX Tuesday morning.
A source told E! News Kayte is pregnant with a baby boy.
While her exact due date in unclear, she is believed to be at least six months along.
The new baby will be the 7th child for Kelsey, who is also dad to Spencer Grammer, 32, Greer Grammer, 24, Mason Grammer, 14, and Jude Grammer, 12 from previous relationships as well as 4-year-old daughter Faith Evangeline Elisa and 2-year-old son Kelsey Gabriel Elias with Kayte.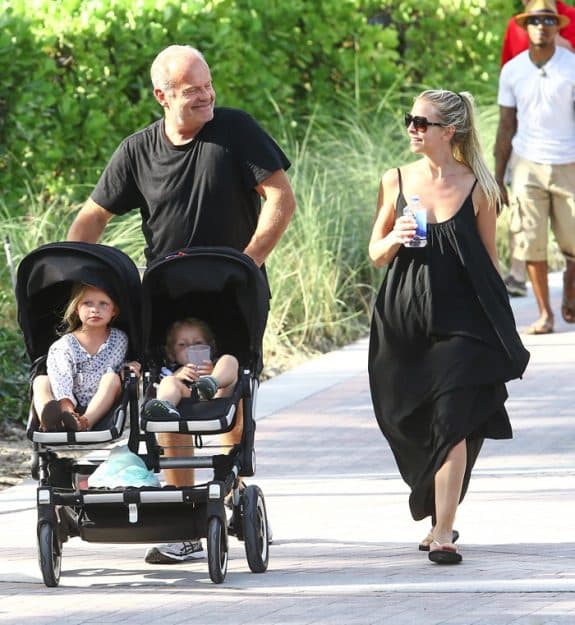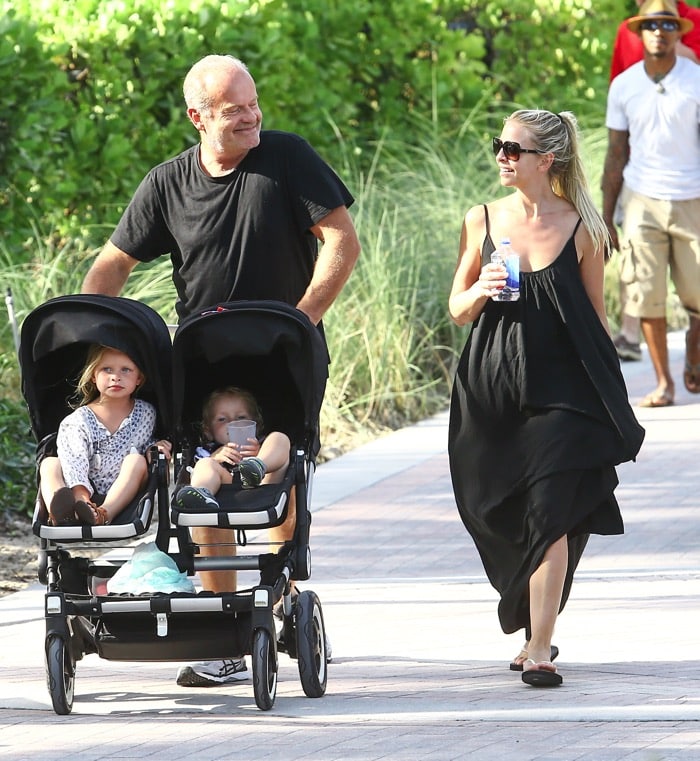 ---
[ad]