With just a couple weeks to go before she meets her baby girl, Kendra is keeping it real about her pregnancy struggles and what she wants for her baby girl.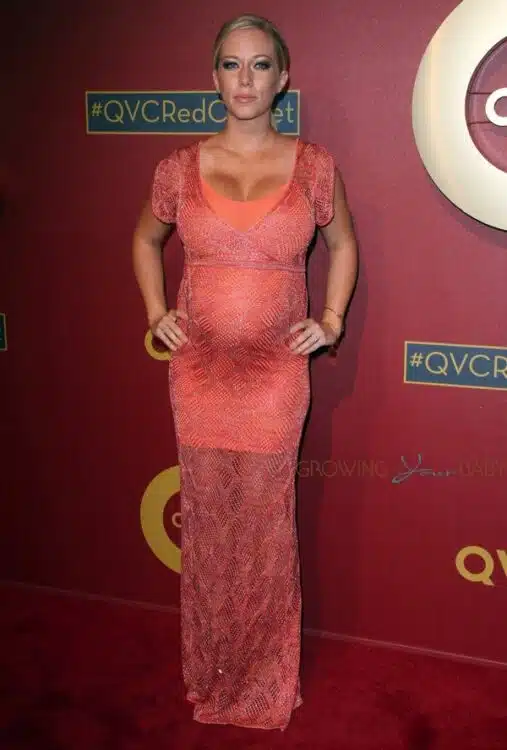 This week the Kendra On Top star, during her blog series for People.com, revealed that this time around she is working extra hard to control her eating. She gained 60lbs with her first pregnancy and is intent on staying on course. Breakfast consists of scrambled eggs and avocado or a smoothie. Lunch is normally lettuce and avocado salad, and for a snack, she normally goes for veggies, trail mix, a granola bar or some hummus and pita chips. But all of these veggies are causing some inner struggles…
'Unfortunately, while I'm eating all this healthy food, the only thing I can't control are the smelly and loud gas noises coming from my body!', she writes on People.com
Another issue – Sex, and it is lacking she says.
Newsflash — I'm a very sexual creature. I love my man and sex, but sometimes I feel Hank is not attracted to me.

A big emotional tornado swirls in my head, BUT then he tells me that I complain about this pain or that pain every five minutes, (especially since the baby is sitting really low and I feel like she's breaking and crushing things down there) so why would he want to touch me?!
Maybe because when she coughs, 'I either fart, pee or cramp'? Welcome to the third trimester!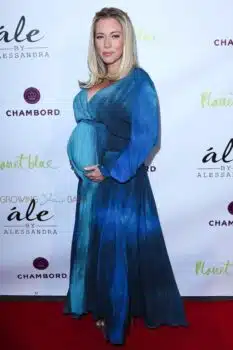 And while we often catch her on the red carpet, she is the most comfortable in her sweats.
'By nature, I love to be comfortable. So when I'm not on a red carpet, on a date with Hank or at a night out with friends, I'm wearing one of Hank's shirts and a pair of sweats.

When I do go out though, I make sure I embrace the bump and don't shy away from my personal style. I want to show the bump, and not just look like I've disguised it with a sparkly, fabric tent.'
In May she will welcome a baby girl. A tomboy herself, she hopes her little lady will prefer to be more 'a superhero than a princess.'
I believe making her think she is a princess is unrealistic and sets up a fantasy world. I want her to live and learn as I did — outside, playing in dirt and kicking a ball around.

Now, if she likes movies about princesses, that's different because I like them, too! (Shout out: Frozen is awesome!)

If I'm most nervous about anything for her, it's how early societal rules will influence her — everything from how and when girls are supposed to dress, talk, appear, etc. I want her to live her life like a child and in the end, be a confident, powerful woman … But of course, she should always be treated like a princess!
{PACIFIC COAST NEWS}