The celebrities drew a huge crowd at the 35th annual Toyota Pro/Celebrity Race on Saturday.
Even though fans came from far and wide to see Kevin Jonas, Stephen Moyer, Tito Ortiz, Kim Coates, A.J. Buckley, Megyn Price, Kim Coates and Brian Austin Green, Kenzo Hounsou was only there to cheer on his dad – actor Djimon Hounsou.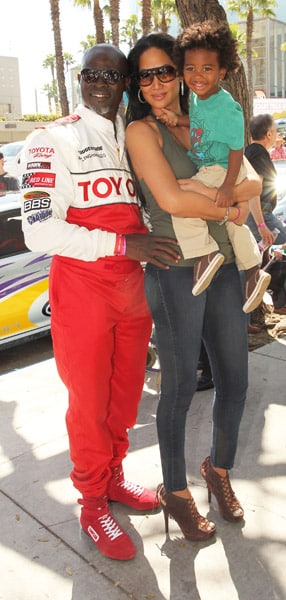 The toddler was spotted hanging out with his mom Kimora taking pictures and giving his dad some support.
Luckily for the actor the weekend's race went better than the practice round last week when MMA Fighter Tito Ortiz crashed into the back of his car! Thankfully both men walked away unhurt.
---
Related Articles:
---