Khloe Kardashian is a mom! The reality star welcomed her first child, a baby girl, on Thursday, April 12, with boyfriend Tristan Thompson.
The exciting news was marred by reports Tristan had been unfaithful during their relationship. On Tuesday TMZ posted a video showing the Basketball star kissing one woman while another one groped him at the Darna hookah lounge outside of Washington, D.C. in October. A day later photos surfaced of him returning to his NYC hotel with a woman last week.
Despite this, he was reportedly in the delivery room with Khloe when the baby was delivered. She was also joined by her sisters, Kim and Kourtney, mom Kris and close friend Malika Haqq at Cleveland Clinic.
The baby was born around 4am and Tristan stayed at the hospital until 4pm.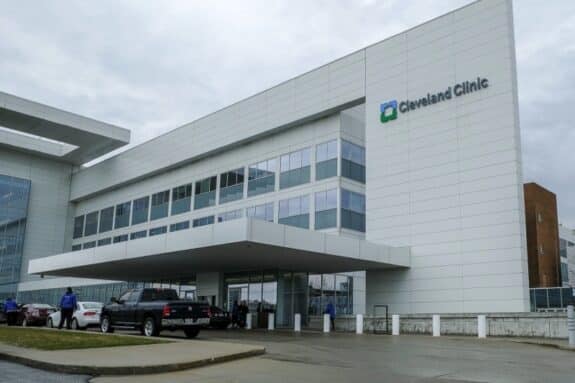 Some news outlets are reporting that Khloe's assistants are packing up her belongings and having everything shipped back to California. A source told People.com, however, "She loves this baby so much, and this baby is one half Tristan, and she loves Tristan. All is forgiven, all is right with the world. For this precise moment, anyway."
Adding,
"We'll see what the next few weeks bring. But right now? It's nothing but peace and love and joy. And if anyone has a problem with her and Tristan and their baby all being happy together? Honestly, she just does not care at all."
Khloe and Tristan, who began dating in September 2016, announced they were expecting in December, 2017. The new baby is a first for the couple, but the second child for Tristan, who has a son Prince, 1, with ex-girlfriend Jordan Craig.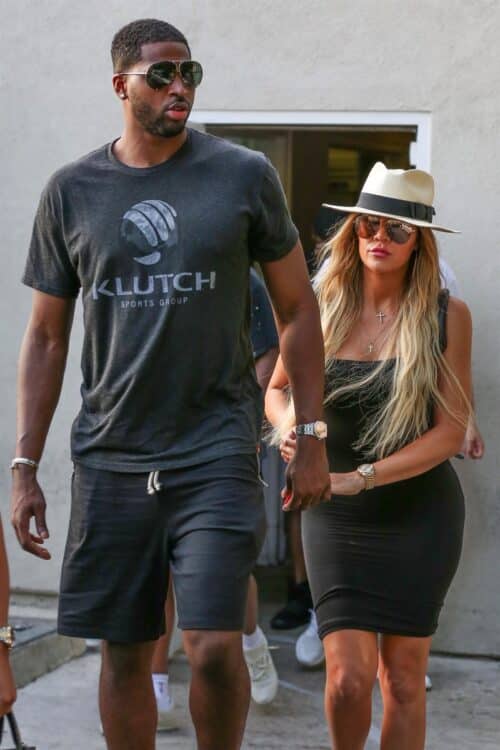 Few details have been released about the baby but we're sure the couple will debut her soon. And guesses as to whether the baby's name will be traditional or a star in the sky?