I have been a fan of Fisher-Prices's Laugh N Learn collection since my oldest son was a baby. Packed with lots of songs, clever phrases and learning activities, the range of toys has also been a long time favorite of my sons. While at Toy Fair last week I had the chance to preview some of their new 2015 and fell in LOVE with their new Smart Stages Scooter.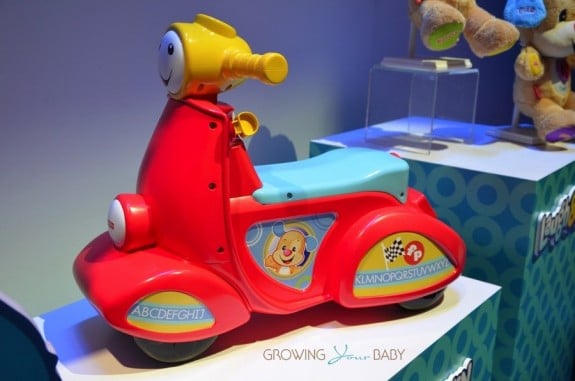 Designed to look like a Vespa, this red ride-on is both cute and functional.  As your baby scoots along and interacts with the dashboard, they are rewarded with over 50 sing-along songs, tunes & phrases. The dashboard features 3 shape buttons for baby to press and a horn to honk.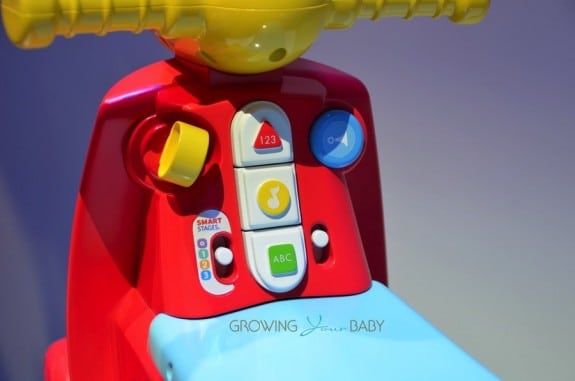 The Smart Stages Scooter includes Smart Stages technology, an exciting new technology that lets you change the learning as baby grows with 3 levels of play:
Level 1 – includes songs about numbers and counting
Level 2 – features prompted play by asking baby questions about numbers and colors
Level 3 – encourages pretend play as baby cruises around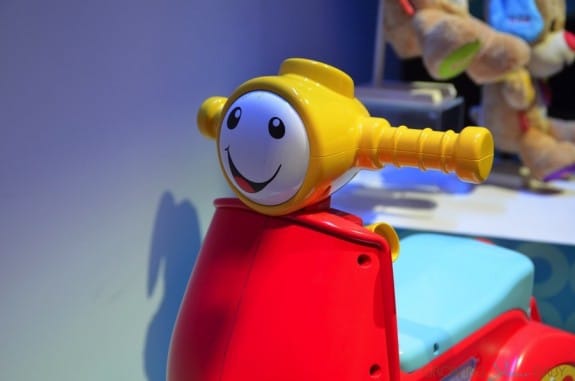 While at Toy Fair last week we previewed the new Scooter and took this video of the demo. Check it out below!
The Fisher-Price Smart Stages Scooter will retail for $39.99 when it is available in June 2015.
---
[ad]