Frozen fever doesn't seem to be dying down.  Since its release in November of 2013, everything about the movie from its characters, music and locations has been an obsession for Disney fans.  Initially the themed toys were slow to come, but over the past 6 months that has changed – Big time!  While at Toy Fair this year Frozen merchandise was everywhere but some of my favorite toys debuted this year come from Mattel.
For the second year Mattel will have singing Elsa and Anna dolls. Just press the snow flake button and Elsa will break out into her signature song,"LetItGo," for girls to sing and dance along.  Dressed in her  Coronation Day outfit , Anna performs "For The First Time In Forever" with the simple press of the button on her necklace. Prices at $24.99, these dolls will be available this Fall.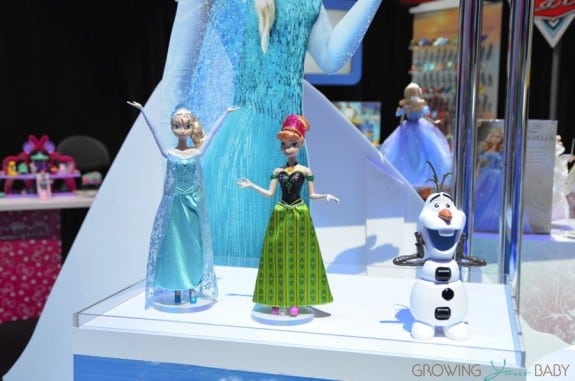 The pair will be joined by Stretch & Slide Olaf.  One of my favorite items in this collection, he responds with signature sounds and phrases from the movie when you lift his head.  Push him along a flat surface, he rolls on his stomach as if he's skidding down a snowy slope!  Stretch & Slide Olaf will retail for $16.99 when he is released this Fall.
Frozen Anna/Elsa with Bicycle – Now that Elsa and Anna are hanging out as sisters again they can do lots of activities together like riding a bike! Featuring 2 seats, 2 sets of pedals and 2 sets of handlebars, Anna and Elsa can ride in unison. Olaf enjoys the view from inside the basket at the front of the bike. Press the button on the basket and the hit song from the movie "Do You Want To Build A Snowman?" will play! The center hub of the bicycle adds an element of icy cool as it's shaped like a decorative snowflake! These princesses and their silly snowman are ready to pedal to their next adventure! This dynamic toy encourages friendship, adventure, and sisterly love, all themes from the hit Disney film Frozen.  The set includes the Tandem Bicycle with Anna doll, Elsa doll and Olaf figure.  It will retail for $34.99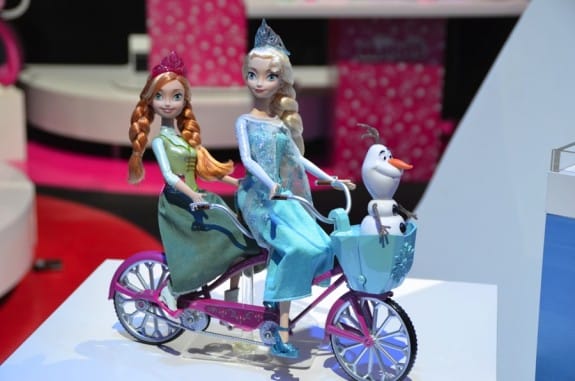 The pièce de résistance is Elsa's Ice Palace! Fans can bring the magical transformations inspired by the movie to life with the simple press of a button.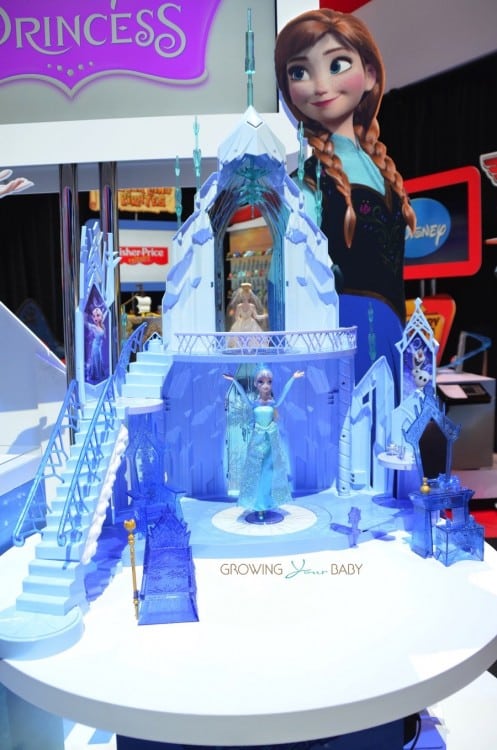 Inspired by Elsa's icy castle, kids will love the palace's details, like a throne, bed, and vanity that help to story tell.  The castle doubles in size when the ice room on the second floor is expanded, Elsa twirls around on the turntable in the middle of the room and the stairs change from snow like they do in the movie.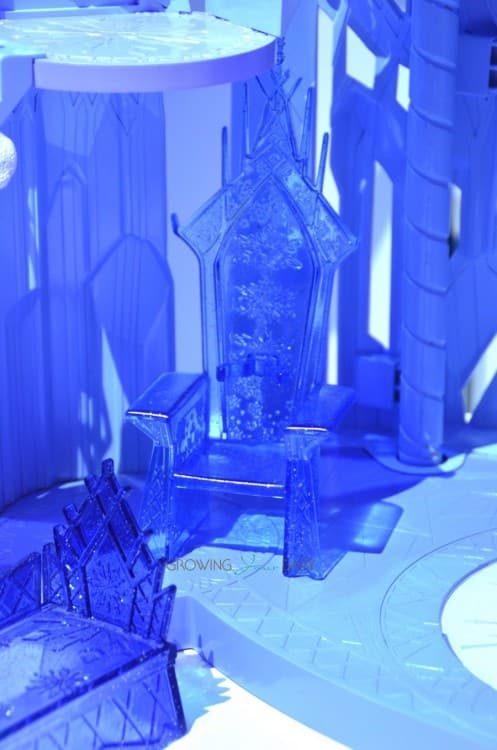 The Ice Palace will retail for $129 when it is released this Fall. Elsa doll not included.
---
[ad]