After weeks apart, Kim Kardashian and Kanye West were re-united in New York City on Monday. With parenthood on the horizon, Kanye has reportedly been working around the clock in Paris to get his new album done.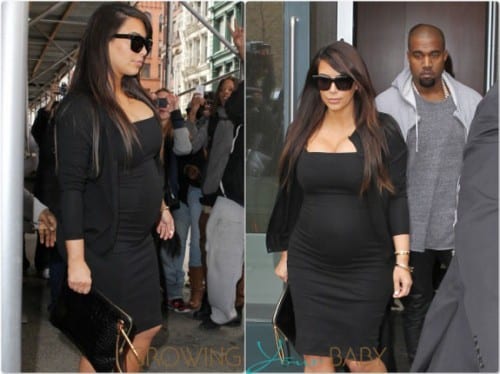 The parents-to-be were photographed leaving a hotel in the Big Apple on their way to hit the shops. Kim is in New York City to attend the E! Network's Upfronts for the new season.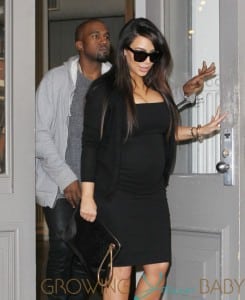 Over the last few weeks Kim has taken a lot of slack over her fashions choices during this pregnancy. But now, it appears, she may have hit her stride. The reality star looked beautiful in her bump hugging black dress that was paired with a black jacket.
While at the event Kim admitted she has also found her pregnancy sweet spot.
"Now I think I'm past all the awkward phases and stages, and once you feel the baby kick it's a whole new experience.  I finally really embrace it. I love it now, but it took a minute. It was a lot, you know, a lot of body changes and stuff."
And while Kim and Kayne know what they are having, Kim says she's careful when she goes shopping to not give anything away.
"We buy all white," she said, laughing. "Or we'll go and buy both (girls' and boys' clothing), and then no one will know."
The baby, who is the first for both, is due to arrive in July.
---
{PACIFIC COAST NEWS}
---
[ad]