Retired NBA star Kobe Bryant was all smiles as he snapped photos of his beautiful family while on holiday in Santa Margherita Ligure, Italy on Wednesday August 2, 2017.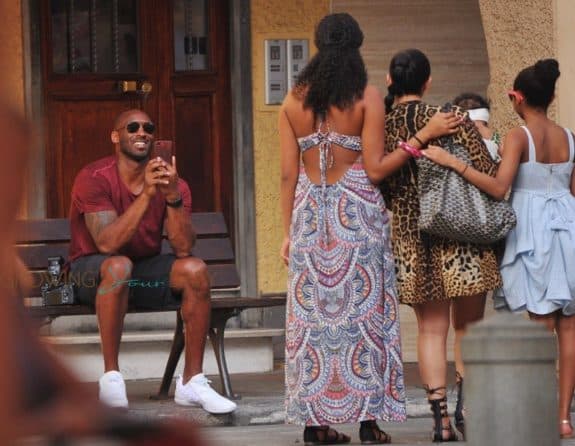 While staying on a yacht close by, the family has been enjoying the sights in the city for the past week.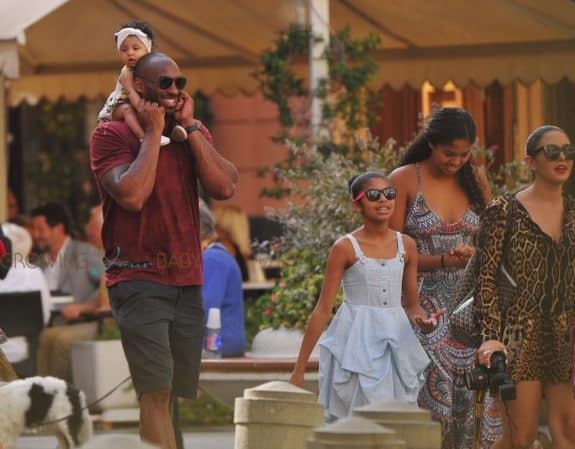 On Sunday Kobe was photographed wearing his 7-month-old baby Bianka in a Bjorn after stopping for lunch with his wife and oldest daughters.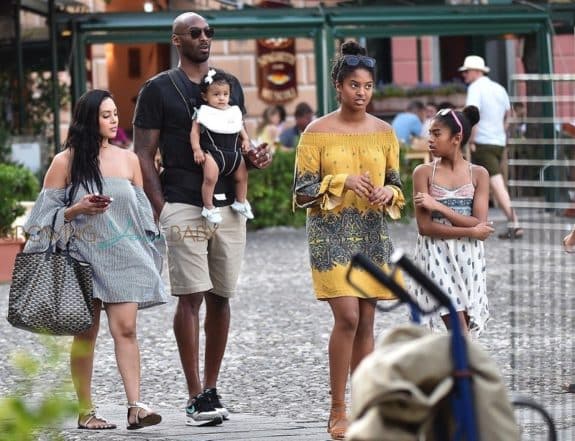 Earlier this week Kobe was called out for having a 'dad bod' after being photographed poolside with a bit of  gut.  He initially replied to the photo with an instagram post that said,
'Objects on camera may appear larger than they do in the mirror haha. ok…ok…ok Gimme 30 days #Challengeaccepted #mambathick '
But it was quickly deleted and replaced by a black image with the caption, "Mamba mode #blackout"
{BACKGRID}
---
[ad]