As your kids get older and your adventures more diverse one of the best pieces of gear to have is a wagon. Classic wagons come with their challenges and aren't always easy for moving little ones around. In recent years a new strolling category has emerged called the Stroller Wagon and they're genius.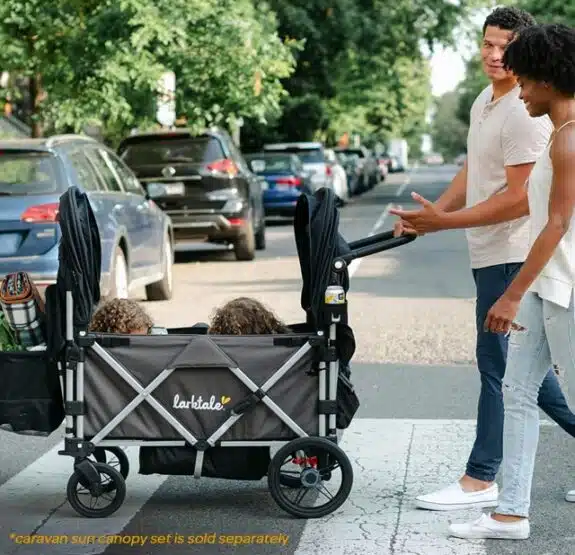 Featuring taller sides, 5-point harnesses, and lots of storage, these new strollers are the best way to do the market, beach or campground!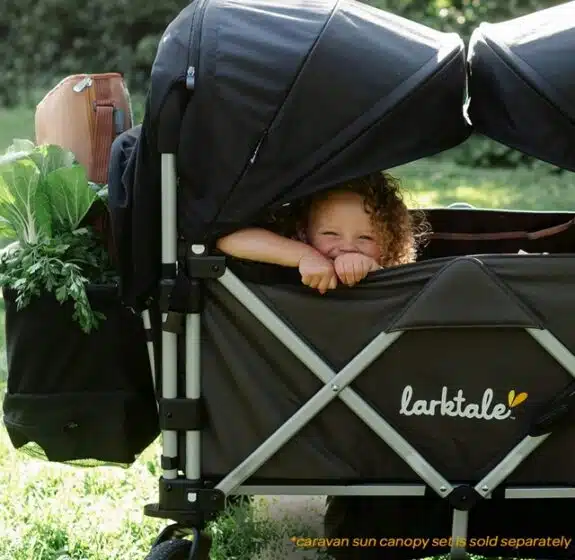 Larktale recently introduced their caravan which gives parents more convenience for under $500.
The caravan includes two padded seats with 5-point harnesses, a parent organizer for toys and snacks, and a drop-down well for little feet.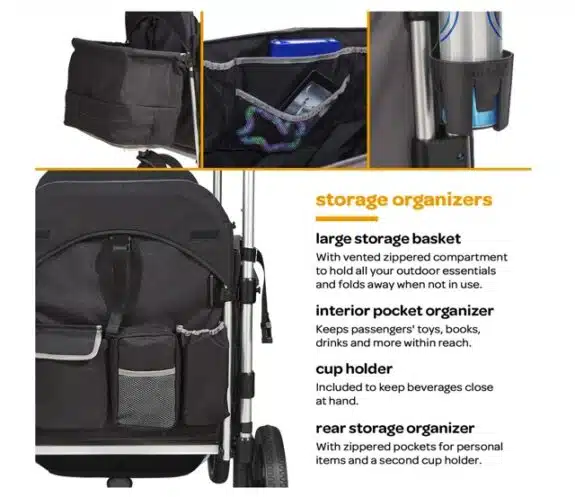 The adjustable leatherette handle is perfect for parents of different heights, while the cupholders will ensure your team has access to their beverages on hot days.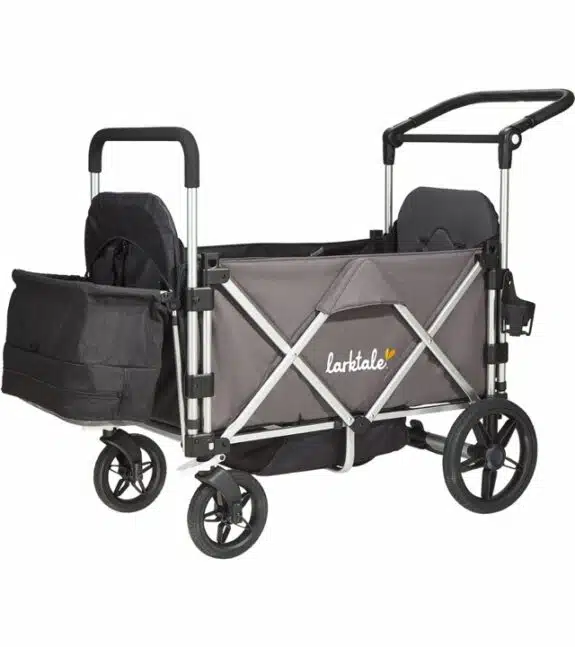 I love the exterior panier which is perfect for market runs and that it folds together for easy storage.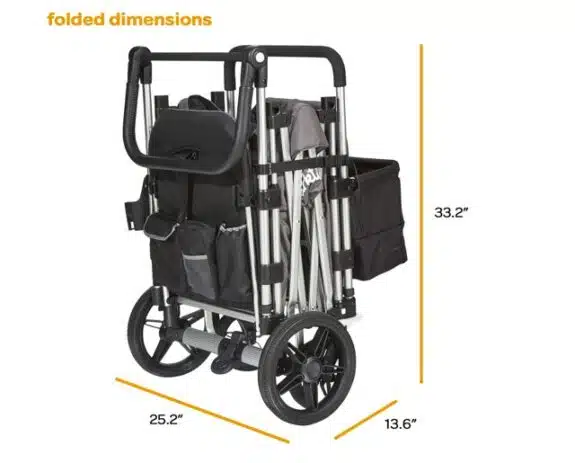 Parents can add a canopy, rain cover, fan/mister, or charging pad for an additional cost.