Premium Diaper Bag company,
JuJube
has announced its newest Harry Potter
™
print and it's magical! Lumos Maxima features the overlapping blues and blacks in the starry midnight sky give an illusion of never-ending depth. Glowing outlined representations from each house decorate the heavens.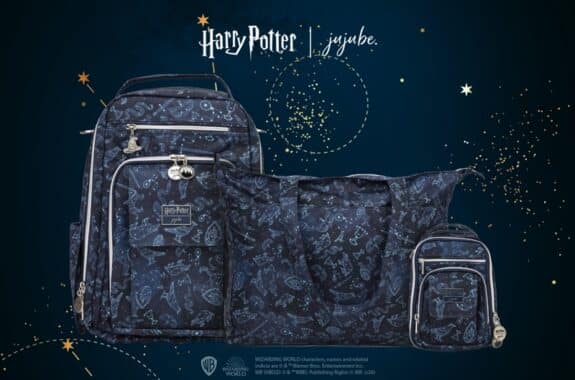 When you look closely fans of the brand will be able to spot the courageous lion, loyal badger, ambitious snake, and clever raven gleaming in light blue undertones. You can also discover each house relic shining brightly … the sword, cup, locket, and diadem. The soft grey lining offers an elegant contrast with house mascots encircled and interspersed amongst stars.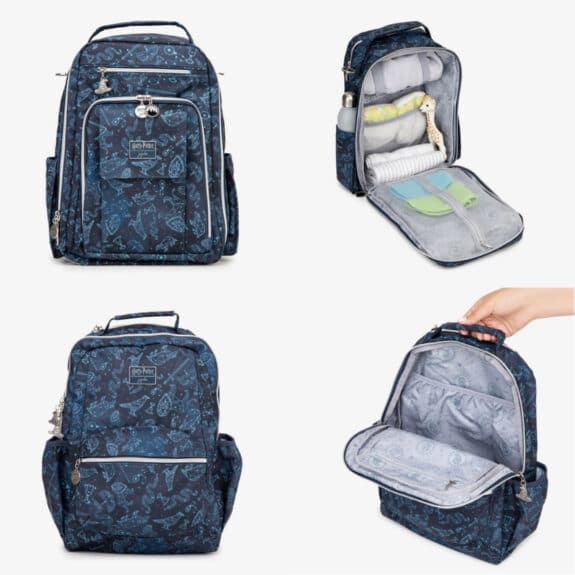 A dazzling raised, silver logo plate with deep blue background coordinates perfectly.
The enchanting satin silver zipper pulls depicting Hogwarts™ Castle, as well as the Sorting Hat™ will leave you spellbound!
The Lumos Maxima collection will be available soon in 20 of JuJuBe's styles including
Be Cool
Be Light
Be Organized
Be Right Back
Be Sporty
Changing Pad
Messenger Strap
Paci Pod
Super Be
Zealous Backpack