One of the first things parents learn quickly before their baby arrives is how much room their gear takes up! With the average apartment in an urban city maxing out at 700 square feet, companies have really worked to create gear that saves space, while maximizing function.
Founded in 2006, 4Moms has been making high tech baby gear for almost a decade. They are the company behind the Origami, the world's first power folding stroller, and the Mamaroo, an infant seat that bounces and soothes babies with the same motions that a parent would use. To build on these innovations, they have introduced the Rockaroo. Designed to perform like a swing, this rocker does so by taking up about 70% less space.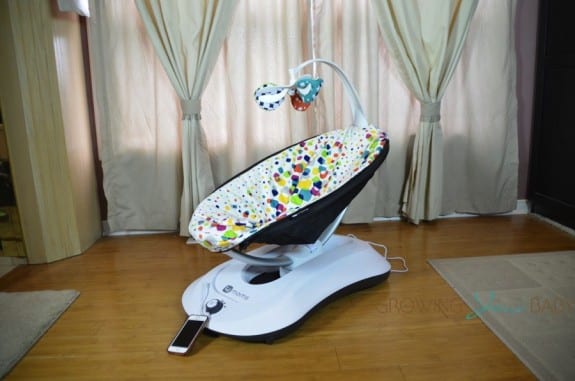 Out of the box it assembles in just 4 steps, which is a god send for any couple who has already had to put together a crib and dresser!
Perfect for babies from birth to 25lbs, the Rockaroo soothes little ones with a very smooth back and forth motion. Parents can chose from one of the 5 speeds, and they can also plug their MP3 players in to customize the music their baby rocks too.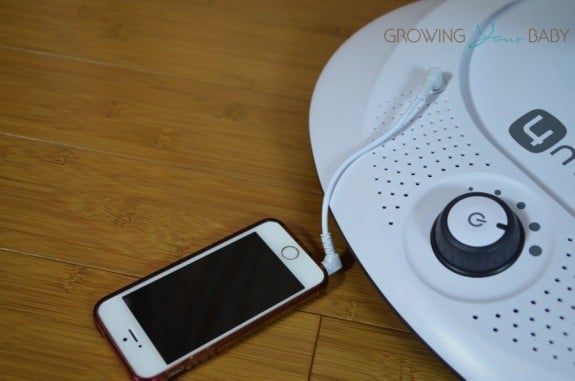 Over the top of the rocker there are three reversible toy balls that babies can bat at and play with.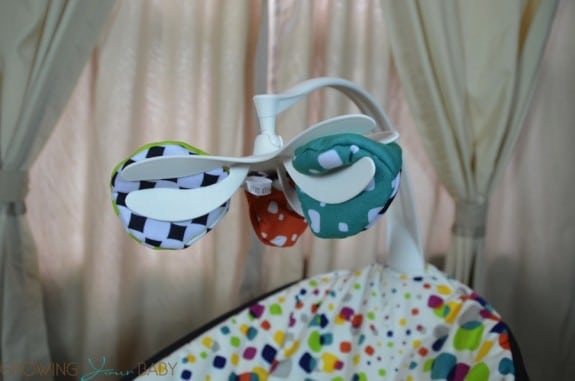 To see the Rockaroo in action, please check out our video below!
Product specs
Max child weight: 25 lbs or able to sit up unassisted
Dimensions: 29.6″L x 16.5″W x 27.5″H
Available colors: plush multi, classic grey, plush silver
No batteries — just plug it in
Please visit 4moms.com for for more information.
---
[ad]