UPPAbaby is celebrating the Year of the Rabbit with its limited edition Jade Rabbit design available exclusively at The Baby Cubby.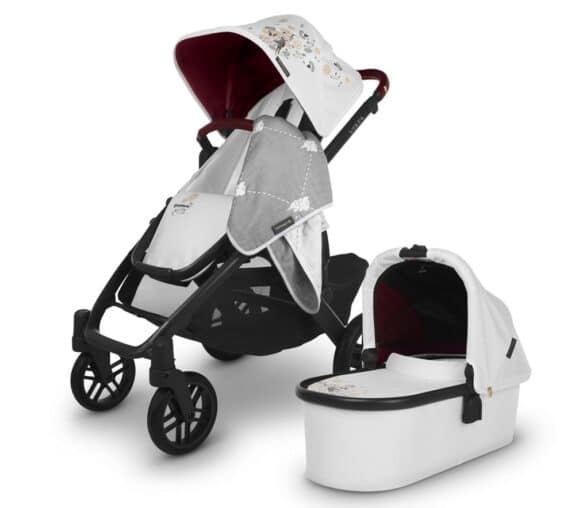 All on its own the UPPAbaby Vista V2 is a fantastic stroller for growing families. It starts as a single stroller but can easily transform to accommodate up to three children with added accessories and adapters! The VISTA V2 features large foam-filled tires to handle all terrains, a reversible toddler seat, an oversized storage basket with a 30-pound weight capacity, and a one-handed, multi-position recline.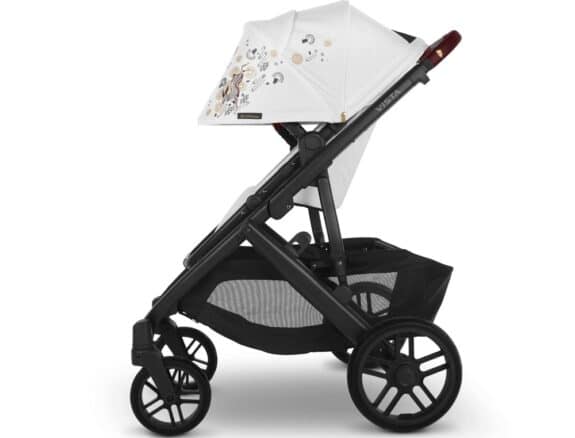 Inspired by popular East Asian folklore, this limited edition elevates the experience with colored accents and timeless Suzhou embroidery. This transforms the Jade Rabbit VISTA V2 into a statement piece that tells the traditional story of the goddess Chang'e and her companion, the Jade Rabbit.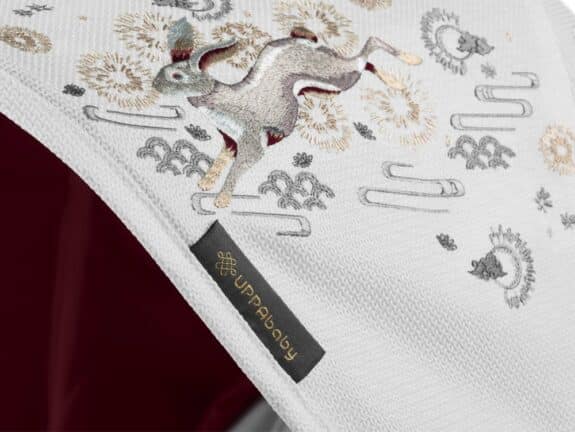 Using Suzhou embroidery, a traditional Chinese and centuries-old embroidery technique, the canopy and footrest of the stroller seat and the boot cover of the bassinet showcase the Jade Rabbit himself. This adds an elegant touch that truly transforms your stroller into a piece of art. At the same time, it reminds its users of the significance and beauty of traditional folklore.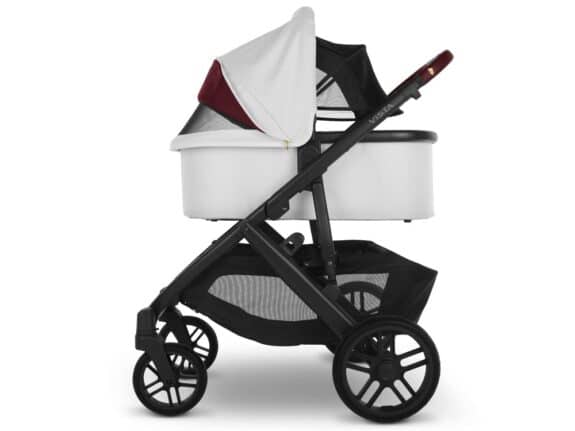 Also included with the limited edition VISTA V2 is an exclusive Year of the Rabbit blanket. The Jade Rabbit VISTA V2 also features deep red handlebars and gold accents. When found together, red and gold often symbolize good fortune to the beholder.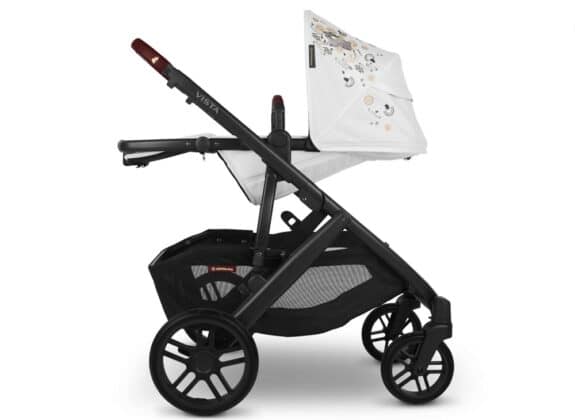 What's Included
Aluminum alloy/magnesium frame
Bassinet: 20 lbs
Bassinet Bug Shield & Storage Bag
Toddler Seat: 50 lbs
Toddler Seat Bug Shield & Rain Shield
Bumper Bar
Cotton Jacquard Blanket (with JADE RABBIT fashion)
The new UPPAbaby VISTA V2 in Jade Rabbit is extremely limited and will only be available while supplies last at babycubby.com!