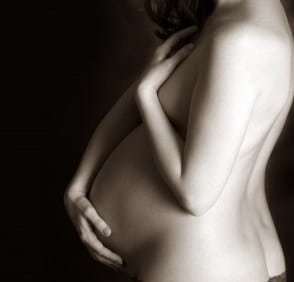 Losing weight before you become pregnant could help boost your health and break the obesity cycle according to some experts.
Obesity is a growing problem in America that many experts are constantly looking for ways to tackle. Infants born to moms who are overweight are more likely to become heavy themselves, continuing a cycle that can go on for generations. Losing weight before pregnancy however, may be the ticket to breaking this cycle and increasing health for yourself and your baby.
The results of a collaborative study between the Center for Pregnancy and Newborn Research at the University of Texas Health Science Center (UTHSC) at San Antonio and the National Institute of Nutrition in Mexico City found that when mothers lose weight before getting pregnant they can pass on those health benefits to their children. Children born to mothers who lost weight were less likely to have a higher BMI themselves than those born to mothers who were still overweight.
Dr Peter Nathanielsz, a professor in UTHSC's Center for Pregnancy and Newborn Research, studied rats on a high-fat diet to get these results. Half the rats continued to stay on the high-fat diet during mating and pregnancy, while the other half were switched to a low-fat diet before pregnancy. Those that made the switch and lost weight had healthier outcomes for themselves and their offspring.
The babies born to mothers had increased fat mass and fat cell size when compared to those whose mothers had lost weight. The research suggests that infants inherit their mother's weight problems during pregnancy. Hormone levels in the brains were also higher, suggesting that the infants had a tolerance towards the hormones that regulate appetite. Losing weight seemed to reduce these hormone levels significantly.
"That is what we mean when we say that the effects are transgenerational," said Nathanielsz.
Mothers are encouraged to lose weight and switch to a healthier diet before pregnancy in order to lower their health risks and to increase the health of their children. The results of this study shows that even a small weight loss prior to pregnancy can do a world of good health wise. – Summer, staff writer
Related Articles:
---
[ad]