Stacey Haley is a mom who lives every day with the OCD fixations of her 12-year-old son Will who has autism. For more than a year that fixation has been an obsession over a Crayola marker, and not just any marker: Will wants the color primrose. It's his security blanket and the first thing he looks for in the morning and the last thing on his mind at night. During those times when he's especially anxious, his world stops without them.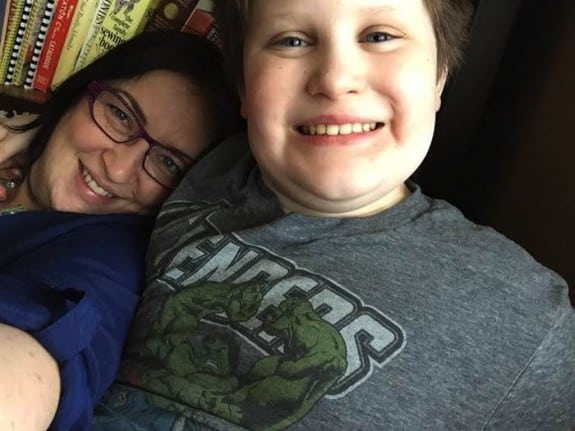 He dips their tips in water when they begin to run dry, squeezing out the last drops of ink. His mom has been buying a new pack of markers weekly just to get that single primrose pen. It's not an indulgence for a child with autism: Stacey knows it's a necessity to make Will's world feel right. She told TODAY.com that without the primrose marker, Will won't get on the school bus in the morning. And no primrose means that she can't drive by a store without her son wanting to jump out of the car to buy another pack.
Will is severely autistic and has an extreme fixation on those primrose markers, a typical pattern for a child with autism. From a young age Will would hold onto and draw with certain colors – red, yellow, blue, purple – worn by the cast of the popular Australian children's music group, the Wiggles. His love of the primrose color is tied to his obsession with the group and with Jeff, the original purple Wiggle. Over time Stacey says her son's taste has refined and now primrose, a purple color with a hint of pink, is his single choice.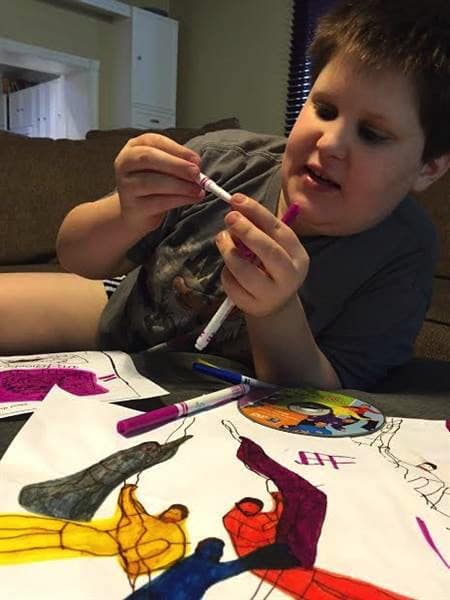 Having to buy a new marker pack weekly had Stacey frazzled and was costly as well. She wanted to find a way to have a supply on hand and also hoped to be able to accumulate a small stash for Christmas. So this Ontario mom posted a plea on Facebook, "Cry for help from stressed out and broke autism mama." In her post she offered to trade two of her extra markers in return for one in primrose.
Within hours a friend appeared on her doorstep with three primrose markers and that was just the beginning. The post circulated beyond social media and into groups, schools, and churches. People with the coveted markers didn't want anything in return – and even Crayola contacted Stacey and sent 50 primrose markers.
What began as a small ask – Stacey hoped to stockpile 5 of the markers – has grown far beyond her imagination. Hundreds of online messages from around the world promised to send more markers as they also offered kind words of understanding.
"I almost cried," Stacey says. She is simply "blown away" that so many strangers have made the effort and are showing her son that he is well loved. Young Will might not know the faces behind this extraordinary gift but his mom believes he will feel their kindness through those markers. She is expecting 500 markers, an outpouring of kindness from both friends and strangers that has filled her with gratitude.
Haley has three sons, and Will's twin brother also has autism. She says that the markers are the kindest Christmas gift imaginable, but more importantly the experience has made her feel inspired and supported. She's touched that her plea has helped raise awareness of autism and the everyday struggles that parents can face dealing with a child who has an obsession with an obscure item. She's heard from many parents in similar situations who have thanked her for making people more aware of the challenges of autism.
The compassion and kindness of strangers is certain to make Will's Christmas a memorable one.
---
[ad]