Nintentdo's new Animal Crossing – amiibo Festival is a virtual board game where kids can roll the dice to navigate all of the various areas of the town.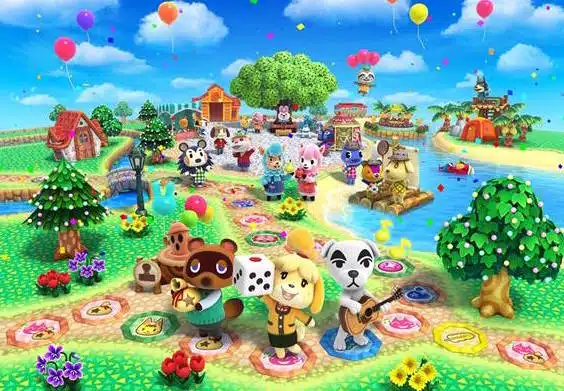 The goal of the game is for kids to collect as many happy points as possible. As they make their way around the board they land on different spaces that give the opportunity to win or lose 'bell' points. These points can be used to buy different perks, which may or may not add points to their board.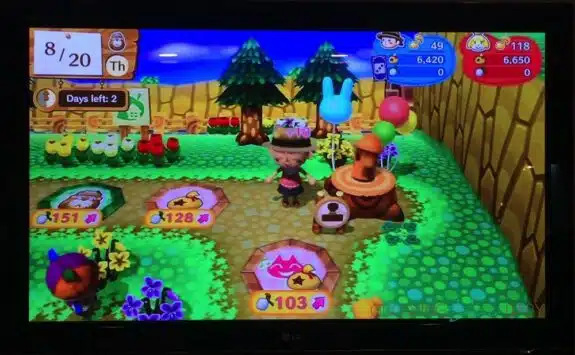 The game is played over a month and each day each player gets one move. Once each player has gotten a turn than the game moves to the next day of the week.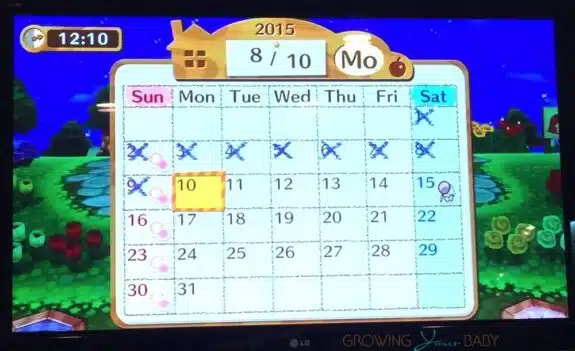 On Sundays, Joan comes along selling turnips, and players can buy them low and sell them based on the 'stalk market' price that they land on. Kids must use strategy to determine when to sell their turnips because sometimes the price goes higher as the week goes on, and other times the market crashes and the price drops.
Each day a different character offers something unique for kids to do if they land on the 'special event space' on the board. If they land on one of these they can do a special activity like having their fortune read or buying fireworks.
The game also has a map mode that gives kids a look at where they are and where they will land if they roll a certain value.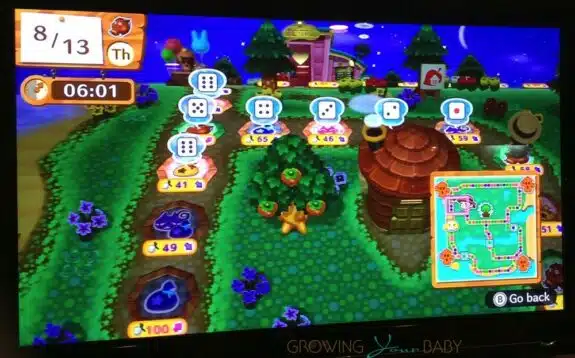 Animal Crossing can be played with up to 4 players, but if there is only one child playing the game will add up to 3 additional players to accompany them. Kids can roll the dice by sliding the amiboo that matches their character across the gamepad or using the arrow keys.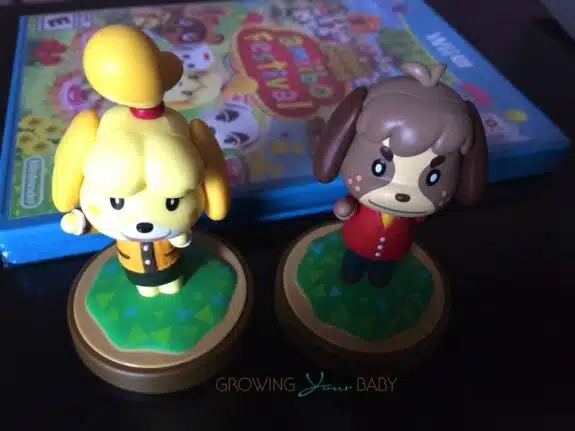 My boys have been playing this game for a couple of weeks and love it. It teaches a variety of skills like turn-taking, counting, and strategy. It also teaches kids how to manage their money because the Bell points are the currency of the game. Kids can buy items with their points but must have an idea of how many they have in order to make purchases.
Nintendo has added a great feature to the game with the timer. You can choose to play the game until it's done or set it for a predetermined time. The Owl will let you know when your time is almost up and, also offer you the option to extend the game if you are in the middle of someone's turn or almost done.
About an hour is needed for kids to get in a good game or complete at least two weeks on the calendar.
---