Break out the mouse ears because Lularoe, one of the most popular companies for comfortable women's fashion has announced a Disney collaboration!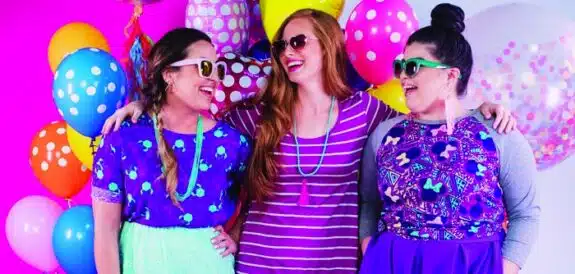 Images of the new patterns started to flood social media Friday after a launch at Disneyland in California.
As a HUGE Disney fan, the patterns they have created as incredible.
And while this would normally be a really exciting thing – it stresses me out. Why do you ask? Because the process of purchasing Lularoe is a complicated one or at least I think it is. You can't just go online see what they have and order what you would like. You have to purchase through one of their consultants and often, those sales happen live on Facebook to a first come, first serve audience.
Because consultants don't know what stock they are receiving so you could sit through an hour-long Facebook live session and not find the pattern you were looking for in the style you want.
Sooo while I'm REALLY excited about the new prints Lularoe will be offering as part of this collaboration, I am doubtful I will be able to get my hands on any of the ones I like.
If you have purchased Lularoe and you have some tips you'd like to share on how to make the process easier for us newbies let me know because I want soooo many pieces from this collection!
---