Madonna gave her newly adopted Malawian babe a piggyback ride yesterday while exiting a London Kabbalah center.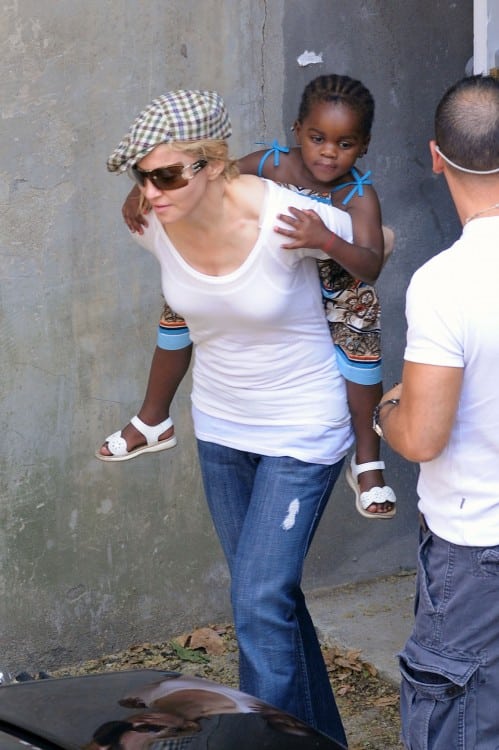 Dressed in a bright African-print sun Dress and spotless white sandals and sporting a red kabbalah string around her left wrist, Mercy James, 4, took in her new surroundings perched on top her mom's back.
Mercy was flown to London last week to be united with her new mom, who had fought for two years for the adoption, which came through on June 12.
Madonna was dressed casually in ripped jeans, a long-sleeve white T-shirt, tinted shades and a checkered pageboy cap.
The rest of the family, which included Lourdes, 12, Rocco, 8, and David Banda, 3, who was also adopted from Malawi, filed out shortly after their mom.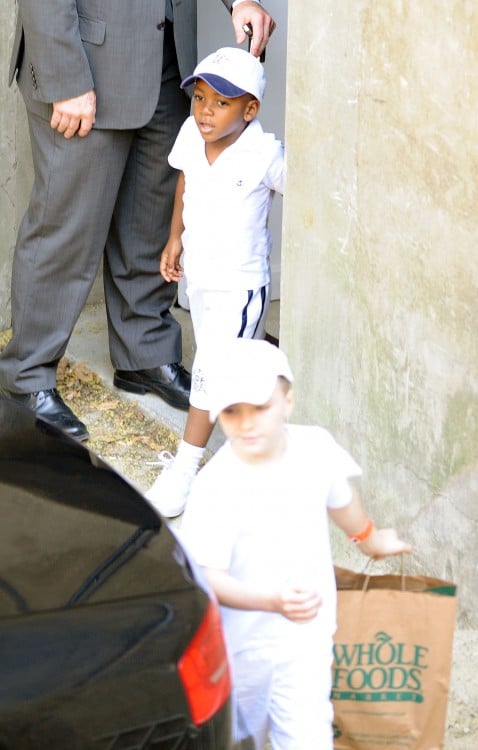 ---
{SPLASH}
---
[ad]