New mom Maggie Gyllenhaal and her girls Ramona and Gloria stopped by the set of 'Very Good Girls' to visit her husband Peter Sarsgaard on Tuesday.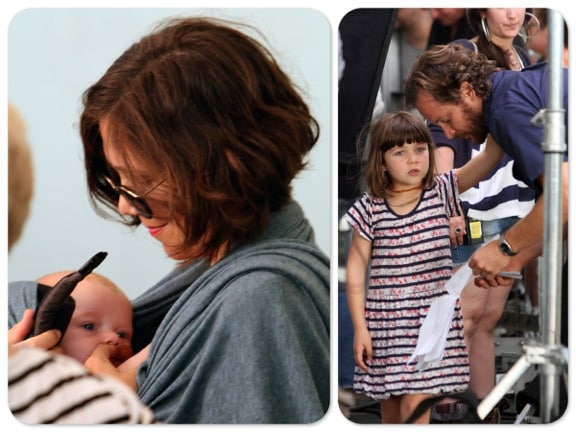 The ladies were joined by Maggie's mom Naomi Foner, who wrote and is directing the movie.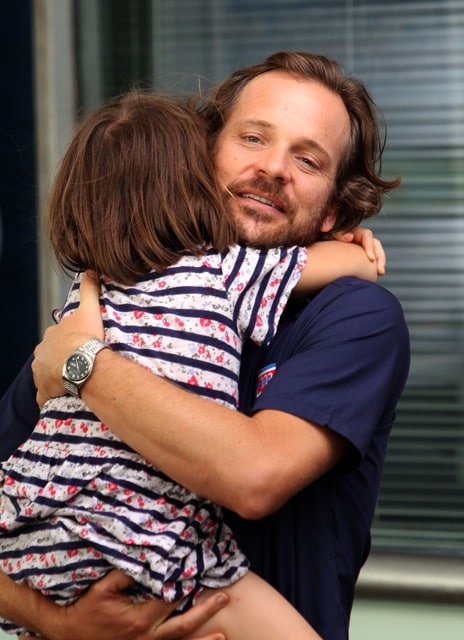 Maggie kept baby Gloria close in a Baby Bjorn carrier covered by a shawl to protect her from the sun. Ramona showed her dad some love by giving him a hug as soon as she arrived and stayed beside him while his co-stars film scenes he wasn't in.
Afterwards the happy family enjoyed a stroll through the city and Gloria peeked her head out from under her cover to get a look at the world.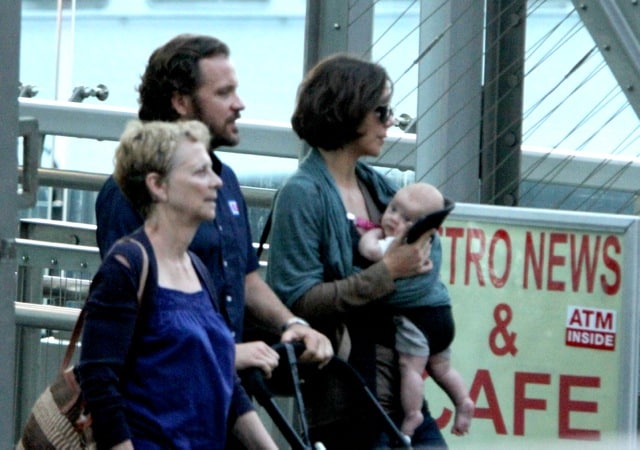 Maggie's maternity leave is almost over. The actress will soon travel to Montreal where she will begin work on White House Down along side Channing Tatum, Jamie Foxx, Maggie Gyllenhaal and James Woods.
It's daddy turn! Like many other Hollywood couples they switch off the parenting duties while the other parents works on a film.
---