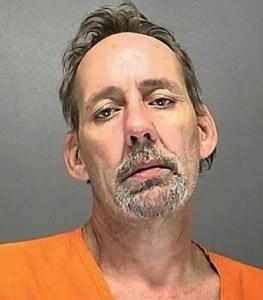 Early Monday morning, Volusia County police responded to a call about an abandoned baby found wrapped in newspaper, and abandoned in a DeBary convenience store dumpster. The man who made the official report ended up being connected to the infant's abandonment and has since been arrested.
It all started when 53-year-old Ralph Garlick Jr. flagged down Daytona Beach News-Journal newspaper deliveryman, Anthony Ackeridge. Anthony said he'd originally thought that Garlick was going to ask for a ride or money, but that wasn't the case.
"He said, 'Can you call 911 because I found a baby on the side of the building over there,' Ackeridge told Orlando Sentinel. "I really didn't kind of believe him."
But then Ackenridge saw the baby's head, and he called 911.
Garlick had seemed jittery while they waited for officers to arrive, Ackenridge said. And reportedly, Garlick had confided that he'd been out drinking when he'd discovered the baby. Ackenridge told Orlando Sentinel that it was the first time he'd ever encountered such an experience, and he hopes that it never happens again.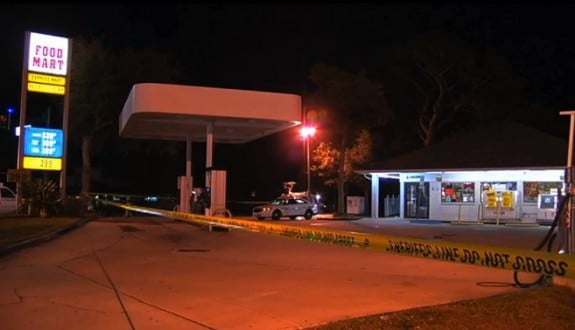 After officers arrived, Garlick reportedly gave a false name – the name of his deceased brother – when explaining how he came across the infant. He said he didn't know the infant, whose still attached umbilical cord appeared to have been tied off with a shoestring.
Investigations later revealed that Garlick's 34-year-old girlfriend had given birth to the child at an Orange City apartment complex. DeBary video cameras had also captured a man, thought to be Garlick, depositing the baby in the dumpster. After being arrested for giving false information and resisting an officer without violence, he told officers that he wasn't the father, but he'd tried to find a 'safe place' for the infant because the mother didn't want to keep it.
Unfortunately, officers aren't certain just how honest his claims to wanting to find a safe place for the baby are. Not only did he give false information to begin with, there was a fire station a little more than a half-mile from the dumpster that Garlick had deposited the baby in and a Sherriff's Office substation across the street from the fire station. Had he taken the baby to either of those locations, he could have left the baby anonymously under the state's 'Safe Haven' law.
Both of Garlick's charges are misdemeanors. His bail has been set at $5,000, according to Gary Davidson, a Sherriff's Office spokesperson. The baby girl's mother, whose name has not yet been released, has also been found. Officers have reportedly interviewed her at Central Florida Regional Hospital, where she is receiving treatment, to get her side of the story. However, it is still unclear whether or not she will face any charges. The baby girl is reportedly doing well at this time.
Related Articles:
---
[ad]