With marijuana legal in 9 states and all of Canada, it may come as no surprise that the amount of women who are using cannabis while they're pregnant is increasing.  These are new findings from a research letter in the Journal of the American Medical Association Pediatrics which is based on federal data from the National Survey of Drug Use and Health.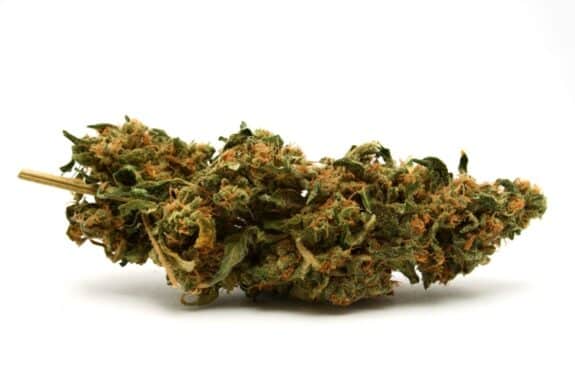 Even as rates of alcohol consumption and cigarette smoking drop about 5 percent of women ages 18 to 44 used marijuana during their pregnancy in 2016, increasing from 2.85 percent in 2002 Washington University School of Medicine researcher Arpana Agrawal has found.
"Unlike alcohol and cigarette use, prenatal cannabis use has not decreased, especially during the first trimester of pregnancy, which is a key phase of neural development for the fetus," Agrawal wrote in the report.
Of the surveys, Agrawal analyzed from 12,000 pregnant women it was found that cigarette smoking fell from 17.5 percent in 2002 to 10.34 percent in 2016 and drinking alcohol during pregnancy decreased from 9.59 percent to 8.43 percent.
Women using marijuana during pregnancy were more likely to be high school graduates she noted.
The legalization of marijuana has led to a shift in perception and an increase in use, an overview published in the journal of Neuropsychopharmacology found in January.
Despite this, an earlier report found no noticeable change in marijuana use among pregnant women in states where cannabis is legal versus those where it's not.
The Kaiser Permanente Medical Group published research in August from more than 220,000 pregnant women in California that revealed women who used marijuana were doing so to self-medicate against severe symptoms of nausea and vomiting.
There is, however, no research that shows marijuana helps to treat morning sickness.
Even though, 11.3% of pregnant women with severe nausea and vomiting and just over 8% of the women with mild nausea and vomiting used pot while pregnant.
This may come from the fact that in Colorado 69 percent of dispensaries recommended the drug to pregnant women to help with morning sickness.
That same month the AAP report recommended that moms-to-be completely avoid marijuana use during pregnancy.
That was in part because the compound responsible for marijuana's psychoactivity, THC, can cross the placenta and affect the fetus. Several long-term studies have found relationships between marijuana use by pregnant women and slightly shorter gestational periods and lower birth weights.
In addition, children who were exposed to marijuana in their mother's womb had lower scores on tests of visual problem solving, hand-eye coordination, and visual analysis than children who were not exposed to marijuana in utero. Prenatal marijuana exposure has been tied to attention deficit and behavioral problems.