Baby Phoenix hasn't had it easy. Born with a heart condition, double outlet right ventricle, which prevents her heart from properly circulating oxygen, she's already had two surgeries. The first, a stent, was performed when she was just two months old.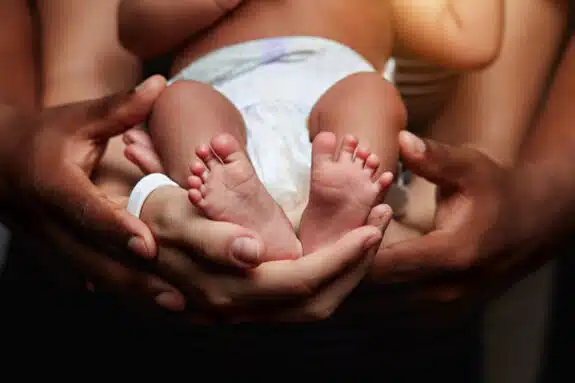 Recent complications may prevent her from receiving any further surgeries.
It started with a nose bleed. Phoenix had been seven months old at the time.
The nosebleed was severe, and on the way to the emergency room, Phoenix started turning blue. Then she stopped breathing.
"I knew that she was gone," Monique Goldring, Phoenix's mother, told WHNT 19 news.
Phoenix had gone into cardiac arrest. Doctors had to place her on a ventilator. She'd also suffered brain damage from the lack of oxygen.
After spending a month watching her daughter struggle to survive, Monique decided to take Phoenix off of life support. Doctors only expected her to live for about six hours after removing the ventilator. Monique sat and waited, focused on spending those last few hours with her daughter.
But then the six hour mark came and went. Phoenix continued to breathe on her own.
Since then, she's not just survived, but thrived.
She's had a tooth come in. Passed so many milestones that Monique never thought she'd see. And now she's about to experience a really big one – her first birthday.
Monique never thought she'd see the day.
"I'm just elated," Goldring said. "I don't know what the future is, but I'm excited for what's to come."
She plans to celebrate Phoenix's birthday with clowns and face painting.
More importantly, with family and friends – and the young girl has many.
She's gained fans, thanks to her struggle.
But it isn't over.
In fact, Monique spends every day facing the fact that her daughter could pass away. One day, she'll outgrow her stent, and then her heart won't be able to do its job anymore. She still needs two more surgeries, but doctors are afraid to perform them because they could do more harm than good.
Still, Monique remains optimistic.
She says her strength comes from watching little Phoenix's fight.
"Falling apart about it is not going to change the circumstances," she said. "She's clearly not falling apart about it, so I get my strength from her daily."