Heath Ledger takes daughter Matilda out for a daddy date in NYC last week.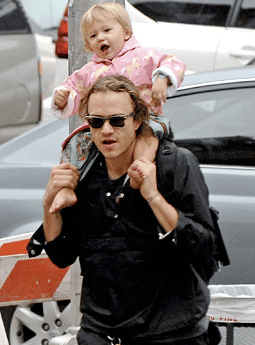 Matilda wears Hatley's Pink Horseplay Childrens Raincoat and NO shoes OR socks!
I know that daddy's aren't really concerned about stuff matching, but it's pretty cold in New York City right now.
What is he thinking?
PHOTOCREDIT:USMAGAZINE
---