Parents Megan Fox and Brian Austin Green were photographed departing LAX en route to JFK airport with their boys Noah Shannon and Bodhi.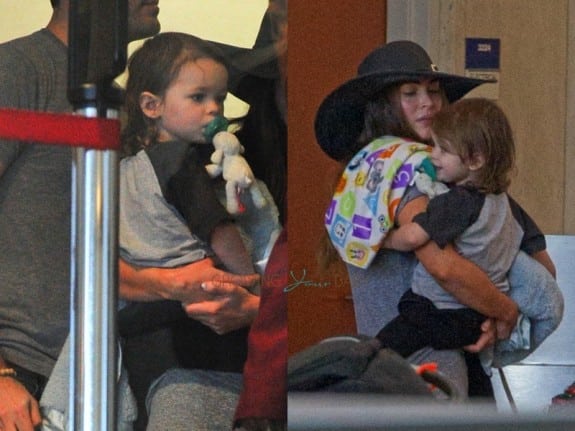 The actress carried her oldest son Noah as they made their way through airport security. The two-year-old was dressed for adventure in his Batman tee while sucking on a pacifier teddy. Baby Bodhi was in the care of a nanny who stayed a bit back to keep him out of the cameras.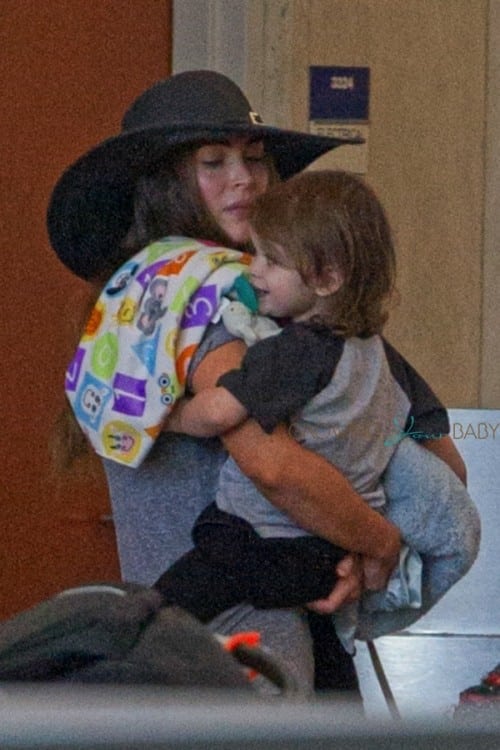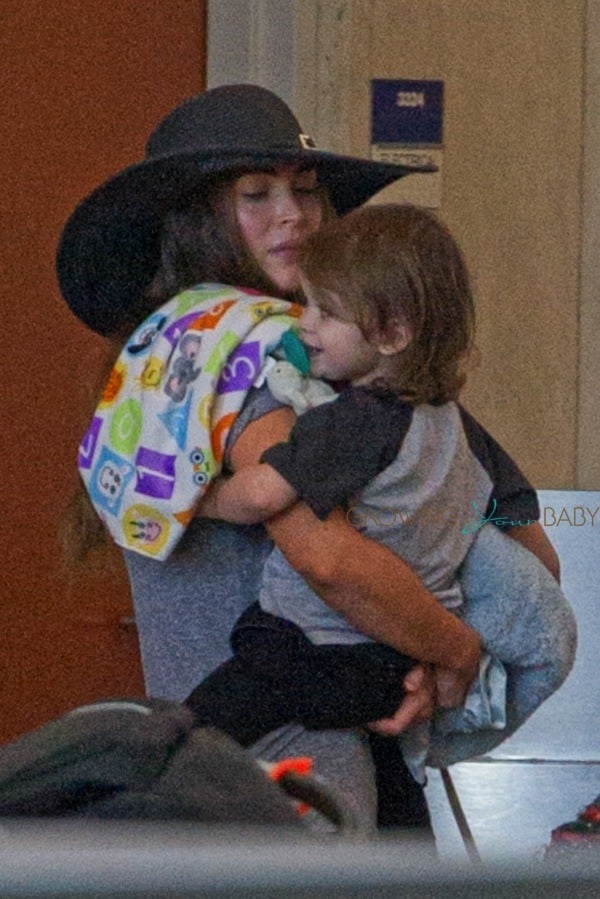 Megan is set to make the media rounds in the Big Apple to promote her new movie Teenage Mutant Ninja Turtles and it looks like they decided to make it a family affair!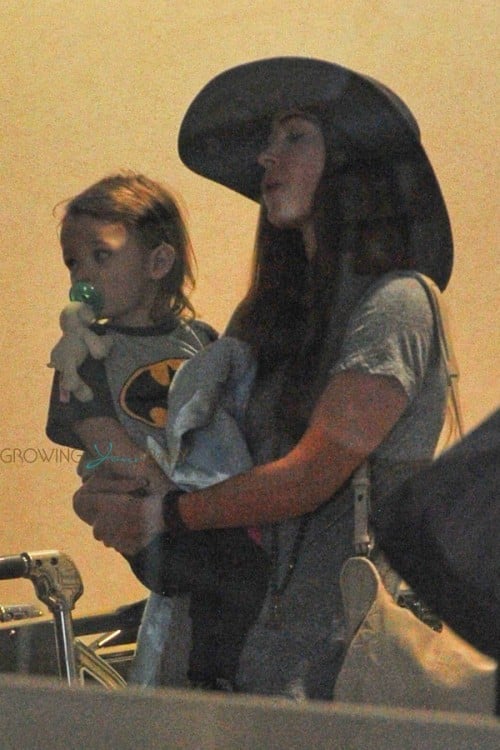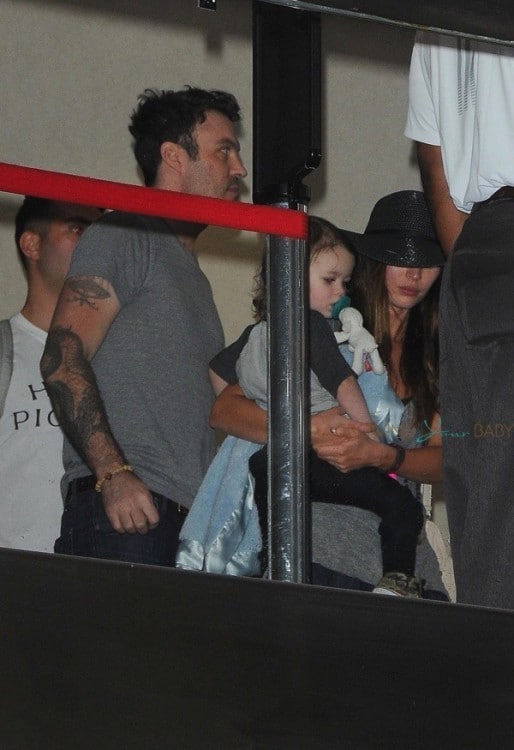 Just a short time after arriving in the city Megan stepped out dressed to impress in form-fitting dress that showed little evidence that she was pregnant just 5 months ago.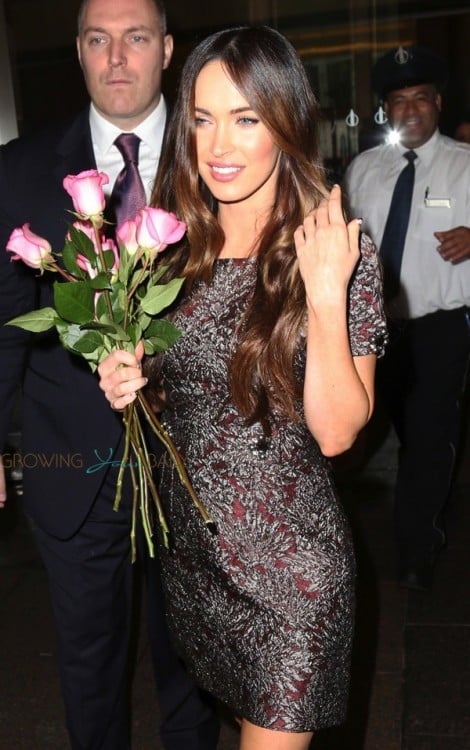 Her secret to getting the weight off after having Bodhi? Working her butt off!
"I exercise really hard twice a week. I got my ass kicked this morning before I came here! I do bursts of cardio with really heavy weights. Circuit training."
She is also on a carb-free diet.
"I cut out all bread and those sort of carbohydrates. No crackers, no pretzels, no chips. Nothing unhealthy," she said. "The worst thing I put in my body is coffee, once a day."
And there is no room for cheating!
"I don't have any cheat days," she admitted. "But if I did, it would be pizza or cake."
{AKM}