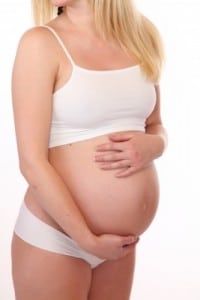 The city of Memphis has begun their "No Baby!" campaign in an effort to reduce teen pregnancies. The program uses education for teens to help prevent sex and reduce the risk of pregnancies from sexual encounters.
At the Frayser High School in Memphis, there has been a reported 86 students pregnant within the last year. Some of which have already given birth, increasing the rates of teen parents for the school. Now, Memphis is hoping to lower this by starting their new "No Baby!" campaign to teach teens how to prevent pregnancies from happening.
One of the biggest aims for the program is to help teen girls learn to say no to sex more easily. Some experts warn that girls feel pressured to have sex when they are not ready, and in turn may not feel secure enough to demand protection be used. The officials hope to help girls find their voices and be able to say no to sex.
"Right now, these girls don't know how to say 'no,' they're having sex when they don't want to, they just don't know how to say 'no,'" Deborah Hester Harrison with Girls Inc

The teen pregnancy rate for Memphis is between 15 and 20 percent, fluctuating each year. This rate is nearly twice the national average. The area just around the school is even higher, at 26 percent.
According to Dr. Manny Alvarez, senior managing health editor of FoxNews.com and Chairman of the Department of Obstetrics and Gynecology and Reproductive Science at Hackensack University Medical Center in New Jersey, teen pregnancy opens the door to many other issues that can cause negative outcomes. Health problems such as premature births and hypertension are more common among teen pregnancies. Some girls face a higher cesarean risk because their pelvises are not yet large enough to birth a baby.
The "No Baby!" campaign is also looking to help teens who have already become pregnant by offering prenatal classes, support, and hiring social workers who can help teens get services they will need. While the program officials want to decrease the teen pregnancy rate, they do not want to do so at the expense of teens who have already become pregnant.
"It's upsetting that we continue to see the rates of teen pregnancy ticking up in certain areas," Alvarez said. "I think we really need to focus on education – that's really the key."
Nation wide, the US health officials noted that 2009 was the lowest year overall for teen pregnancies. For girls aged 15-19, there were only 39 births per 1,000 girls. Unfortunately, some areas still have higher than average numbers. – Summer, staff writer
Related Articles:
---
[ad]