Boys day out! Michael Bublé was photographed leaving a restaurant with his son Noah in Miami on Friday.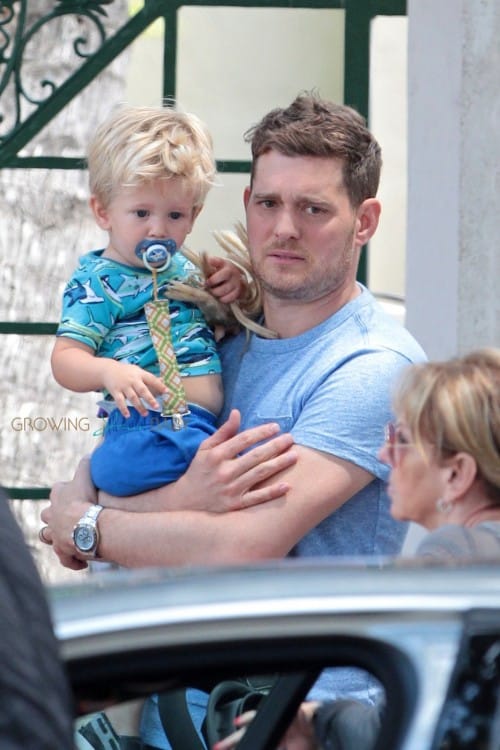 The singer posed for photos with a fan before sharing a sweet moment with his little cutie.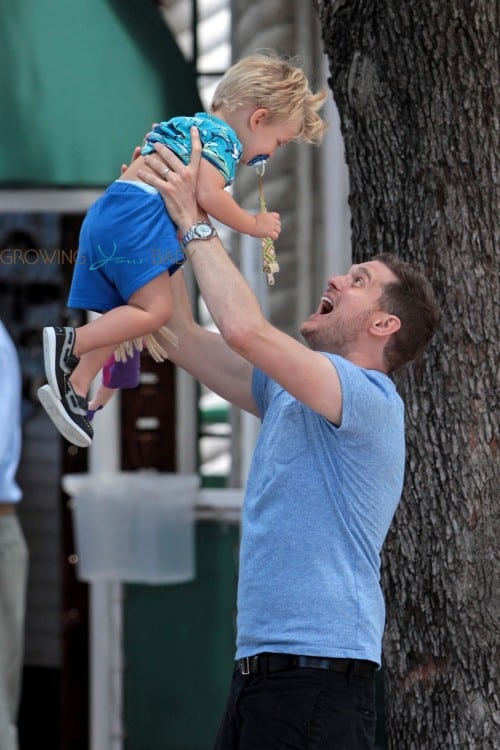 The outing comes a day after Michael was accused of 'fat shaming' a girl, by posting a photo of her on his Instagram along with the hashtags #myhumps #hungryshorts and #beautifulbum.
https://instagram.com/p/1bzcAAJSy0/
The singer took to Facebook to explain the caption saying,
"Anybody who knows me would never misinterpret the message of the photo my wife took in Miami that seems to have caused unexpected rage by some people. I do not court controversy. But I realize that a photo that was meant to be complimentary and lighthearted has turned into a questionable issue. For the record, It hurts me deeply that anyone would think that I would disrespect women or be insulting to any human being.. I was not brought up that way and it is not in my character. I regret that there are people out there who found the photo offensive. That was not and is not my intention. Women are to be celebrated, loved, respected, honored and revered. I've spent my life believing that and will continue to do so."
Michael is fresh off a world tour that visited Singapore, Hong Kong, Dubai and South Africa.
With no concerts planned for a while hopefully he will have time to enjoy some fun in the sun with his family!
{PACIFIC COAST NEWS}
---
[ad]