Vacationers in town for the day or week can enjoy some fun in the sun at Aquaventuras Park in Puerto Vallarta. This massive water park, which is located just a short cab ride from the cruise terminal, features 10 water slides, a lazy river, a kids splash area and a swimming pool.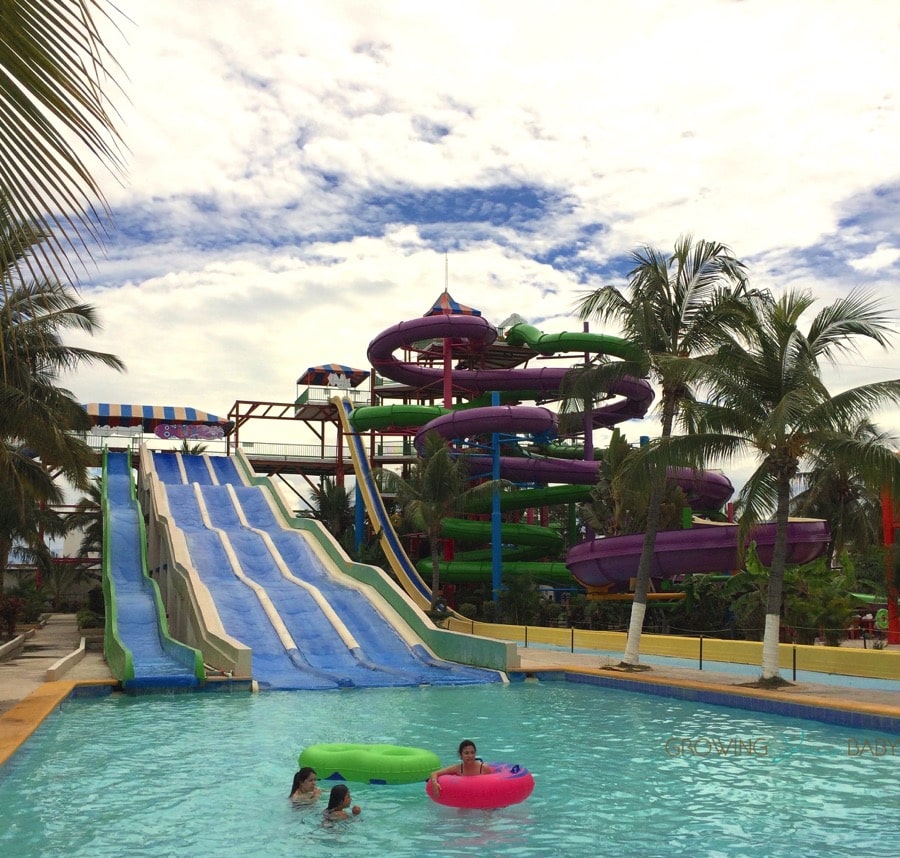 There is a lot to do here, and something for every member of the family – including some adventure on the ropes course!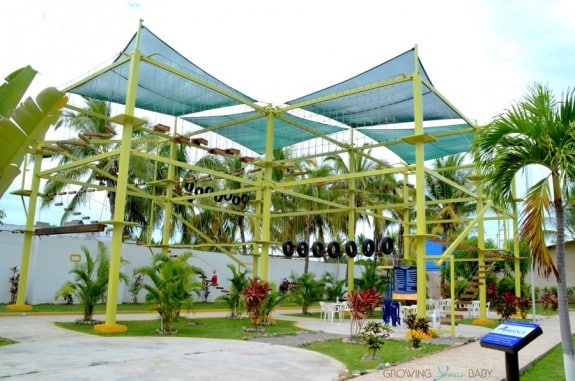 Those looking for more excitement can visit the interactive Dolphin enclosure where you can take in a show or visit with the dolphins or sea lions.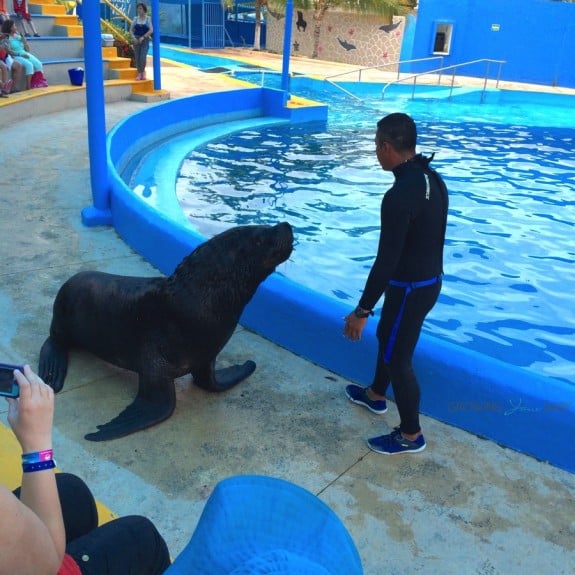 Visitors can chose from three packages that offer a variety of dolphin behaviors and interactions.  This is nice because there is something here for those aged from 1 to 100!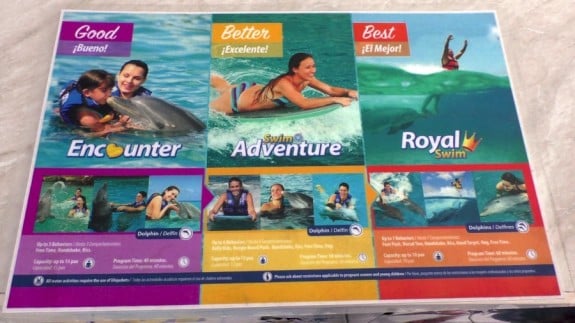 We did the Royal swim and were able to fly through the water with one dolphin on each of our feet, kiss and interact with them.  Our swim was held in the park's large tank, and there were only 8 people in our group.  In addition, one of the dolphins in the tank with us, Triton, was a rescue dolphin.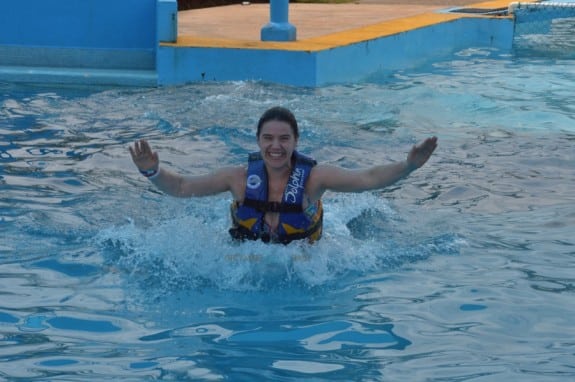 Afterwards we hung out with Pepe, the aquarium's daddy sea lion for the Sea Lion Interaction.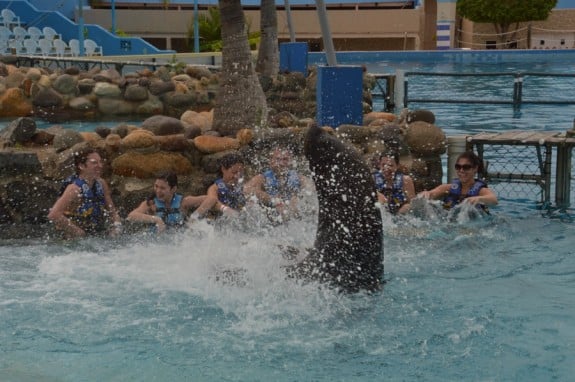 During our 30 minutes in the water with him were able to pat him on the belly, have a water fight with him and even get a kiss!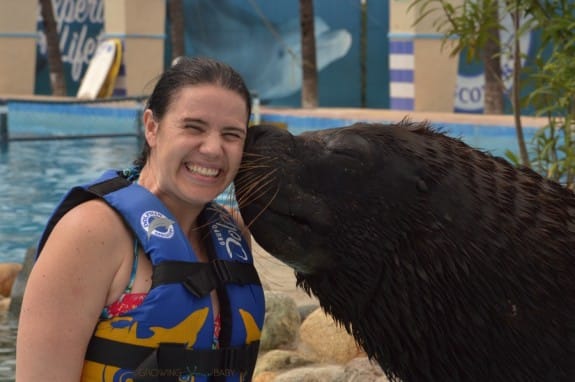 Whether you are looking to enjoy the day flying down the waterslides, floating in the water, or zipping through the park, there is something here for everyone.  Parents of little ones will like the shallow area created just for kids, while thrill seekers can chose to fly down one of the park's corkscrew slides.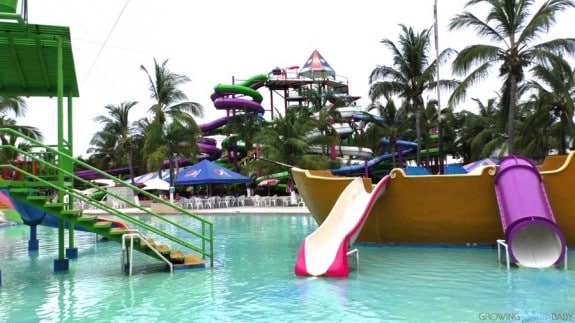 Please check out our video for a better look at the park!
For more information please visit the Aquaventuras Park Website.
---
[ad]