Parent-to-be Mila Kunis and Ashton Kutcher were photographed grabbing a bite to eat at Lemonade restaurant in Los Angeles on Tuesday(July 22).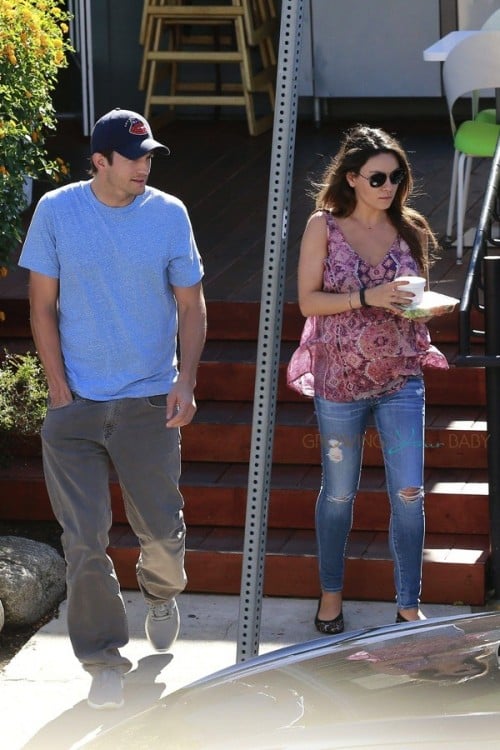 Mila was dressed comfortably in a printed blouse, distressed jeans and flats as she carried her lunch to the car.
Over the weekend the couple was spotted in Montana at the Rodeo. Twitter user Abby Long tweeted photos of the actress in a fitted black shirt that showed off her growing belly along with the note,
Oh you know that's cool my aunt saw Mila Kunis & Ashton Kutcher at a rodeo in Montana last night #nbd pic.twitter.com/cVTtUkJR9u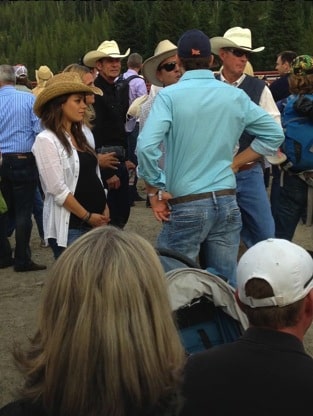 The couple is set to become parents for the first time very soon. And while they have stayed mum on the subject Ashton's Two and a Half Men co-star Jon Cryer told people.com
"Ashton has even been excited every time we had a child actor on set. He loves kids and could not be more stoked to have a child."
Speaking about Ashton's previous experience as a step dad while married to Demi Moore Jon said,
"He's had a sort of a shadow fatherhood in his relationship with Demi and Demi's kids, but this is his chance to start from the word 'go,' " he explained. "It's the same, but it's different, so it's so fun to watch someone be so excited about something."
It will be 'go' time very soon so we hope they are ready!
{PACIFIC COAST NEWS}
---
[ad]