It's happening! European infant brand Mima Kids is finally going to be available in North America! In 2010 we previewed their Kobi stroller to a lot of excitement, but parents were quickly disappointed to find out that the buggy was only available overseas.
This past week, however, we had the chance to meet with the company's founder Davy Kho and see what will be available for parents in 2014.
Currently overseas the company offers the Kobi, Xari, Bo, Moon and an infant seat. We will not be getting the infant car seat, but the rest of the collection will soon be available at select retailers.
At the show, Mima showed these products, along with some great fabric variations and special edition collections that may be available in the future.
Unlike any other stroller on the market, the Bo has been created out of leather. Suitable from 6 months+,  it weighs just 15lbs, has 4 recline positions, a hand press brake, a ventilated seat pad and Canopy window and pocket.
To jazz it up parents can purchase finish packs that add a bit of contrast and flair to this already voguish stroller!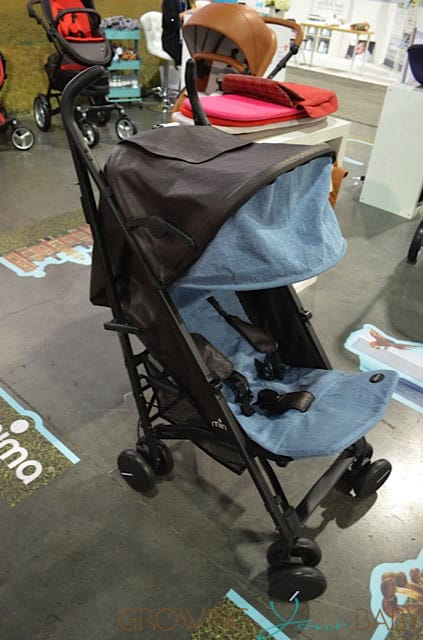 The Xari is a sleek looking single stroller that cleverly converts into a bassinet when your baby needs a comfortable space for sleeping.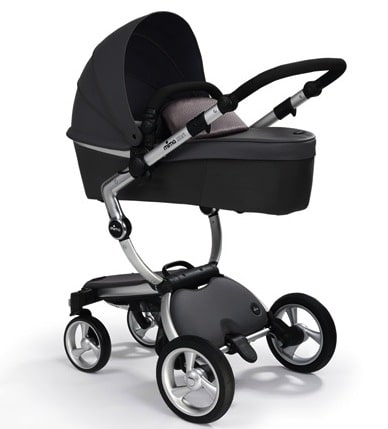 Simply unzip the stroller seat and the carrycot is stored inside the compartment.  It takes shape but propping up the front and back and adding the mattress, bumper bar(which doubles as a handle), the boot and canopy.
While it is not new for a seat to convert to a bassinet, having a dedicated shell stored inside the seat is pretty impressive.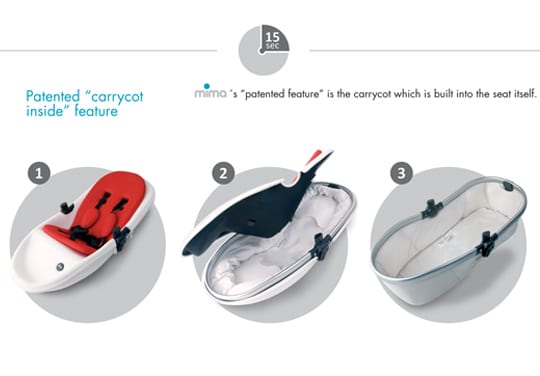 To give the stroller a little more star power, it was recently pushed by Kourtney Kardashian after she had Penelope.  Kim also has one for North!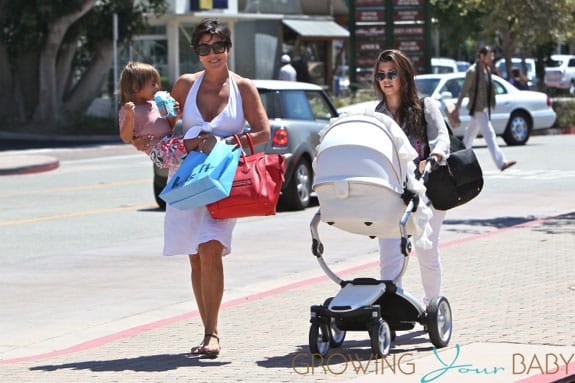 For Winter Mima showed a couple pram packs that really dress the stroller up.  Available in carmel, black, chocolate and snow white, the new Mima Winter Outfit that adds fur trim on the canopy, a snuggly boot and a handlebar mitt.
Mima also had two special edition tartan designs on display that may or may not appear in their collection depending upon reaction from retailers.
The Kobi, Mima's first stroller, has many of the features of the Xari, with the ability to add a second seat.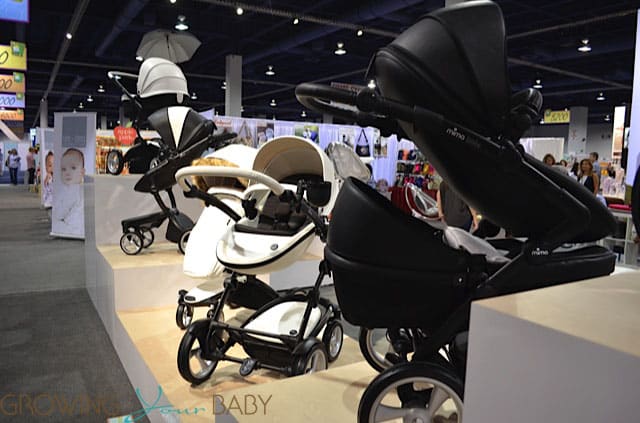 Parents who are looking to expand their family will like that it can be configured 5 different ways.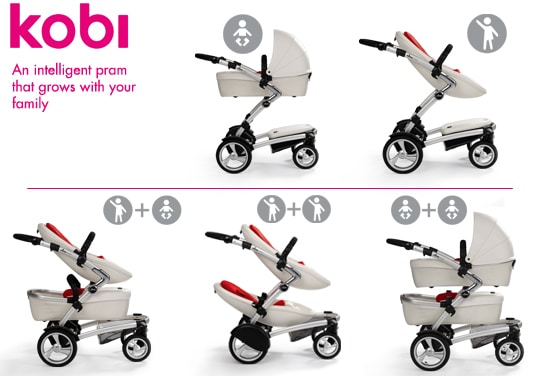 My favorite item in the collection is the moon highchair! Truly a product that will grow with your child, this chair is actually two seat units, one on top of the other, that allow the chair to be used from birth as a newborn lounger with pillow (sold separately) and as a highchair once the baby reaches 6 months.
Once the highchair is no longer needed, it can be converted into a junior chair, which is suitable for children weighing up to 45kg, by simply removing the upper seat unit.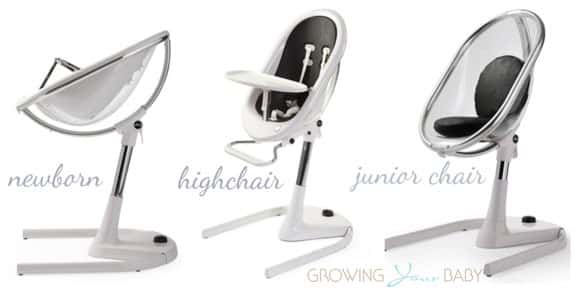 Functionality aside, the moon highchair is gorgeous!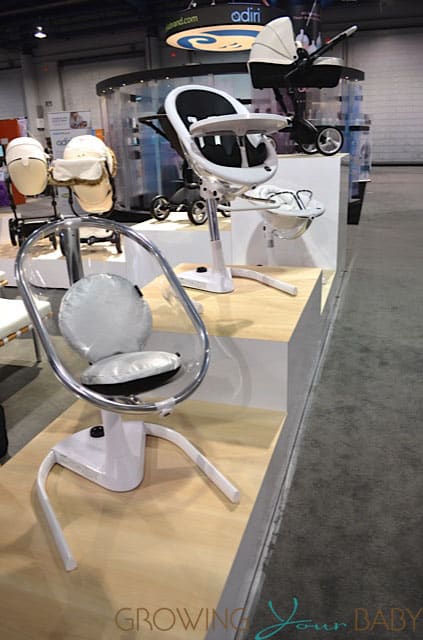 Mima's objective is to create innovative nursery products that offer a harmonious blend of comfort, functionality, innovation and stunning aesthetics and we see that in their whole collection.
---
---
[ad]