Firefighters in Texas were shocked on Monday when a mom abandoned her two young children at their station.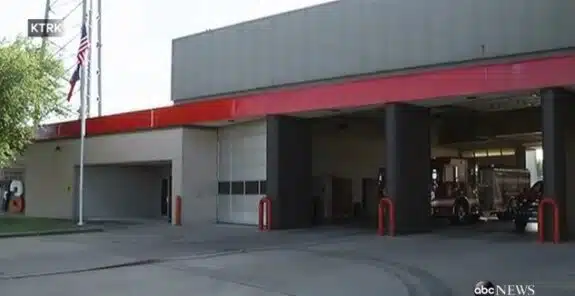 Kenyatta Parker of the Houston Fire Department told ABC News that a woman arrived at Houston's Fire station 73, and told firefighters she was unable to take care of her children, 9-months and 2-years, alone.
The mom and dad were reportedly arguing near the fire station on Monday when the father told her he didn't want the children anymore.
Overwhelmed, she took the kids to the station where she asked the firefighters to care for them.
Texas Safe Haven Laws only allow a parent to leave their child, 60 days or younger, at fire stations, hospitals or EMS stations. When firefighters explained this to the mother she still left, leaving the kids behind.
"They [the firefighters] saw that the children were under some duress so they wanted to make sure they were comforted so they had some stuffed animals on-site for them … they tried to make a very unpleasant situation as pleasant as possible," Parker said.
The Police were later able to locate the mom for questioning. The children were taken to a foster home where they will stay until an official custody court order takes place.
It is unclear whether the mother will face charges, but Estella Olguin of Child Protective Services says it is unlikely.
---