It seems that we are hearing about more and more women who are unaware of their pregnancies until very late in the game.  But for one couple, the news of another baby was coupled with a record breaking arrival.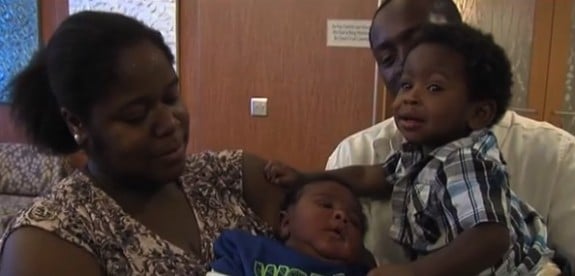 Maxxzandra Ford is already mom to two children, a 1-year-old son and 5-year-old daughter, but this time around she was more than half way through her third trimester before she realized she was expecting again.
After she started to gain weight last Fall she took a pregnancy test, which revealed she was expecting.
But the first visit to the doctor brought an even bigger surprise – she was already 35 weeks along!
Not realizing the size of the baby doctors allowed her to deliver him naturally.  During the labour Maxxzandra realized her little guy wasn't so little when she saw his head come out.
"Before I knew it, he was already coming out," she told ABC Action News during a press conference. "It was too late to turn back."
"I was like, 'Oh my goodness,' and they were like 'Stop pushing. Stop pushing," she said
At this point she had been in labor for 18 hours and just wanted the baby to be born so she delivered baby Avery the old fashioned way – naturally.
Shortly after, she asked, "Does anyone know how much my baby weighs?  They were like, 'Your baby weighed 14 pounds and one ounce.' 'What!?  My baby weighed what?!' They were like, 'Your baby is like adorably huge.'"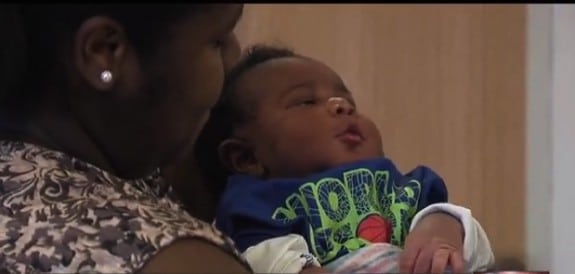 Avery is still under the care of the NICU.  He has been there since his birth Jan. 29.
Dr. Jenelle Ferry, a neonatologist  at St. Joseph's Women's Hospital, is taking care of Avery."They can have some difficulties getting out of the birth canal and there can be some residual effects from that," the doctor said. "They can initially have some problems with breathing, regulating their blood sugars and then problems with eating."
Doctors say the baby is doing well and should be able to go home soon.
Baby Avery won't, however, be soon forgotten as his birth set the record for the heaviest baby ever born at St. Joseph's Women's Hospital.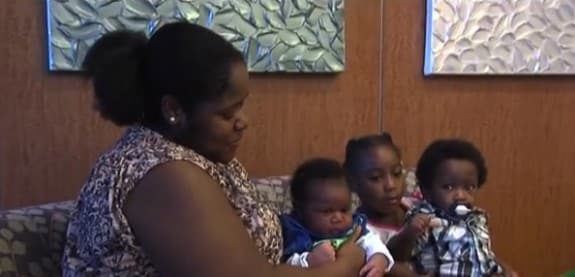 ---
[ad]