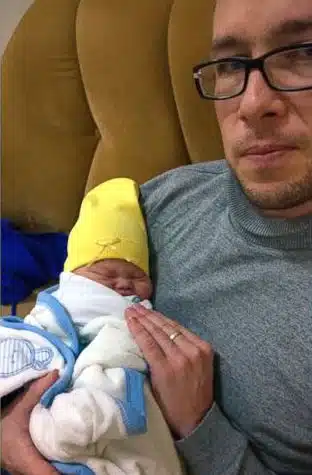 Samuel Forrest knew, the second he first heard his son's cries, that his life would change forever. But becoming a new father wouldn't be the only change he would go through that day; not only would he soon go through a divorce, he would also make a shocking discovery about a policy in Armenia.
"This pediatrician walks out of the room with a little bundle—that was Leo," Samuel told ABC News. "She had his face covered up and hospital authorities wouldn't let me see him or my wife. When the doctor came out, he said, 'There's a real problem with your son.'"
He followed doctors and nurses to a room where he finally had the chance to meet his son, Leo, and learn what that "problem" was.
"When I walked into the room, they all turned to me and said, 'Leo has Down Syndrome.' I had a few moments of shock," he said.
But that shock didn't change his love for his son. As soon as the news sunk in, he held his little boy, and his reaction was that of any loving father meeting his child for the first time.
"They took me in to see him and I looked at this guy and I said, 'He's beautiful, he's perfect, and I'm absolutely keeping him,'" Samuel said.
But then, when he walked into his wife's hospital room, holding Leo in his arms, he got a reaction that he never would have expected.
"I got [an] ultimatum right then," he said. "She told me if I kept him then we would get a divorce."
Shortly after, Samuel would make a shocking discovery about policies in Armenia regarding Down Syndrome newborns.
"What happens when a baby like this is born here, they will tell you that you don't have to keep the baby," he said. "My wife had already decided, so all of this was done behind my back."
But Samuel wasn't having any of his wife's ultimatum, or Armenia's policy. He refused to let his son go, and he had no doubt in his mind that he was making the right decision.
One week later, his wife filed for a divorce.
"It's not what I want," Samuel said. "I didn't even have a chance to speak with her privately about it."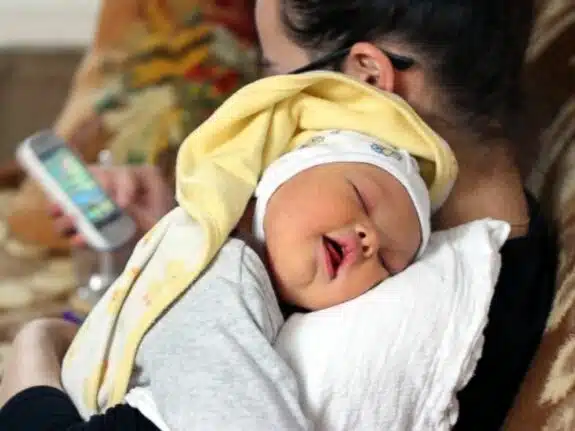 Though fatherhood doesn't even come close to resembling what he thought it would, and even after going through a sudden divorce, Samuel is doing his best to provide for his son. He's planning on moving back to his native country of New Zealand where he and Leo can receive support from loved ones. He's also started a GoFundMe page to hopefully give him enough leeway in his freelance contracting business that he can work only part-time for a while and spend some time raising his son.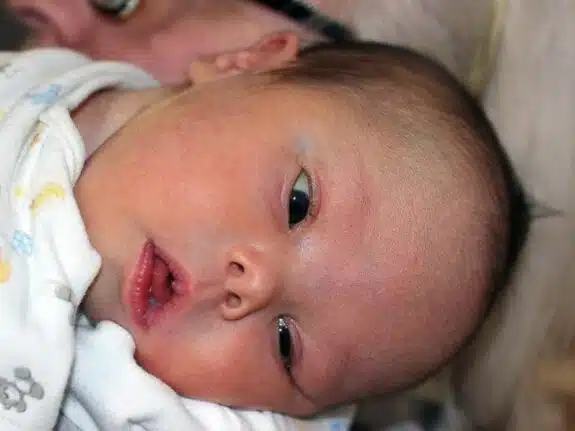 "This really came out of the blue for me," he said. "I don't have a lot. I have very little, in fact. The goal is to raise enough for a year so I can get a part-time job so Leo doesn't have to be in daycare and I can help care for him. He's lost a lot in two weeks. It'd be different if he had his mommy."
But this isn't the only accomplishment Samuel's made this week. He's also been in contact with disability awareness groups and is sharing his story, hoping that parents might become better educated about children with special needs, and what their options are if they have one.
"After what I've been through with Leo, I'm not going to sit back and watch babies be sent to orphanages," he said. "As a child with Down Syndrome, that becomes somewhat of a label. If we can get around this label, we'll see that they're normal. They're a little different from us, but they're still normal. They all have niches and I want to work hard to find out where Leo's special. This little guy is great."
Related Articles:
---