Cancer is an unforgiving, ruthless disease that sometimes cannot be stopped. But for moms who are expecting a choice needs to me be made, and for one woman in China – her baby's life was too important.
In March television host Qiu Yuanyuan and her husband Zhang Qixuan were thrilled to discover they were expecting a baby. That excitement quickly turned to fear when, in July, she was diagnosed with advanced late-stage uterine cancer during a routine pregnancy check-up. Looking to protect the health of her unborn child, she decided to hold off on chemo treatment. The cancer cells, however, began spreading quickly throughout her body.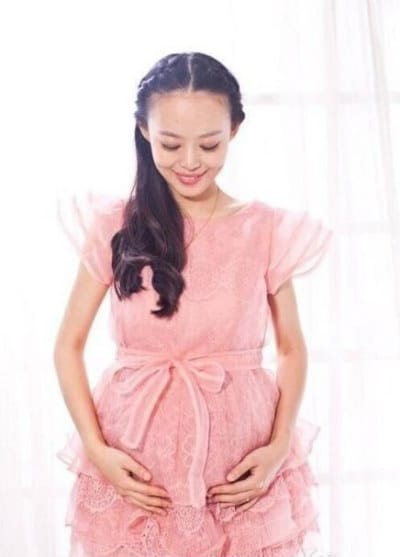 In September, after she fell dangerously ill Qiu was admitted to the hospital for two surgeries – a C-section, and then second procedure to remove the tumor. Her son Niannian was born 2 months earlier weighing just 3.3lbs.
But it was too late, and, after just 20 days of treatment, doctors told Qiu's family that her cancer had spread past the point of control.
The devoted mom passed away on December 10 as her family was busy preparing a dinner to celebrate her son's for 100 days. Her husband, who is also a television reporter, was off on assignment in another city.
"She knew nothing could be perfect but she said she wouldn't regret what she had done." Qui's husband Zhang told The Shanghist.com
Now focused on their baby he said,
"The only thing I can do now is to take care our child and her family.  I hope everyone can silently bless her and our child, and smile at life – just as Yuanyuan did."
---
[ad]