After yearning for a child for years, Melissa Carleton would have loved to be the first to hold her baby boy in her arms when he was born yesterday. But a brain seizure led the mom-to-be into a coma in March forcing doctors to deliver the baby via C-section.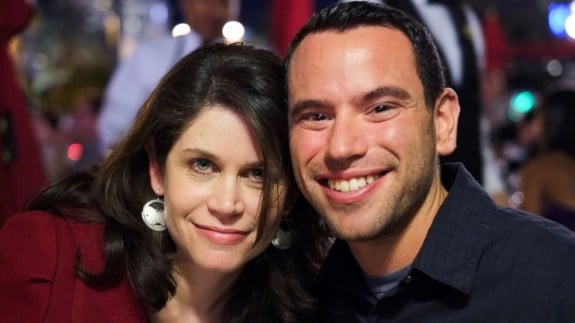 Speaking about his family's joy in such challenging circumstances, John Farell, father of 39 year old Melissa says,
"She's wanted to have a child for years," he told ABC News. "Today, I can't begin to tell you how happy we are. It's indescribable."
Ten weeks ago in March Melissa went into coma after suffering a seizure caused by a benign brain tumor. She was hospitalised at 26 weeks of pregnancy and was unable to speak. But the expectant mom carried her baby to full term and gave birth on 22nd May to a healthy baby boy.
Melissa's husband Brian Lande was the first to hold their son.
"I know that being able to love this little guy is going to be a wonderful experience, but I also know it's going to be very hard for me to know that I am going to be the one to hold this baby first," Lande said before the birth.
Melissa was in her second trimester when she complained of headache and came to the emergency room for checkup. Doctors soon found that she had a tumor.
She wanted to undergo surgery after the baby was born, but her health began to deteriorate quickly. According to Brian, she could not walk from the hospital parking lot to its door and frequently stopped to rest.
This was in March when she had a seizure that damaged part of her brain and doctors had to perform an emergency surgery to remove the tumor.
"She was also terrified that she would miss the baby and something would happen to her and she wouldn't get to meet our son and she wouldn't get to participate in being a mother," Brain said.
The surgery went well but Melissa was still in coma because of the seizure.
Her father adds though that she is able to open her eyes and squeeze her family member's hands. He also says that when she was being taken for the surgery Thursday morning to deliver her baby, he found her to be the most awake since her seizure.
"In a few tender moments, she reached out to Brian, took his cheek, pulled his cheek down to her face and held it there," Farrell said. "It was the first time she had hugged Brian since this trauma happened."
He says they will ensure she gets to hold her son soon.
Once Melissa recovers from her surgery, she will be moved to a rehab centre where doctors hope she will come out of her comatose state.
Just minutes before the birth John said,
"Though we have a daughter that is in the state that she's in right now, we will also have a grandchild. To be here at this point is a great gift for her. It's a great gift for us. It's a great gift for her husband, Brian. It's going to be easy today to be joyful and happy."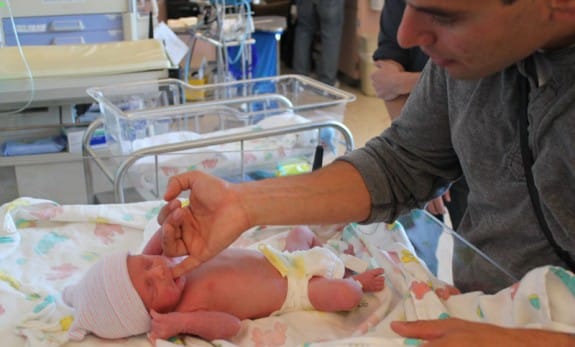 Staying positive is the best way the family can support Melissa. Hopefully she will be all well soon to hold her baby and be a mom she always wanted to be.
---
[ad]