Looking to add just one more child to her family, 65-year-old mom of 13, Annegret Raunigk is now expecting 4!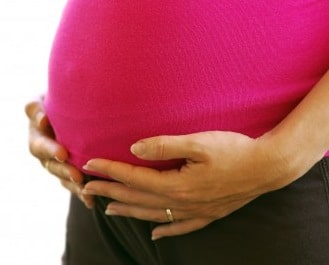 The German schoolteacher is set to be the oldest woman ever to give birth to quadruplets, just 9 years after surprising many when she conceived daughter Leila naturally, at the age of 55.  Her 13 children range in age from 44 to 9-years-old, and she also has 7 grandchildren, but that won't stop the mom-to-be – who is currently 21 weeks pregnant.
Not able to conceive the babies naturally, Annegret worked with a clinic using a sperm and an egg donation.
The mom-to-be told newspaper Bild am Sonntag, that initially she was shocked to learn that she was carrying multiples. "After the doctor discovered there were four, I had to give it some thought to begin with. On the scan it was just clear to see," adding, however, she had not considered reducing the number of embryos.
During an interview that will air in Germany on Monday, her gynecologist, Kai Hertwig, told the RTL website that quadruple pregnancies were always a strain but that everything was currently going well.
The biggest risk for the babies is being born prematurely and doctors are doing all they can to prevent that, he added.
The German mom is not the oldest mom to give birth to multiples. In 2008, 70-year-old Omkari Panwar gave birth to twins in India.
---
[ad]