It will be life imitating art when Sarah Drew returns to Grey's Anatomy this Fall! The actress, who is pregnant on the show, is also expecting her second child. On Wednesday Sarah was photographed showing off her growing belly while out for lunch with a friend in Los Angeles.
As the pair exited the cafe Sarah carried their beverages, but later pushed her friend's baby in the stroller.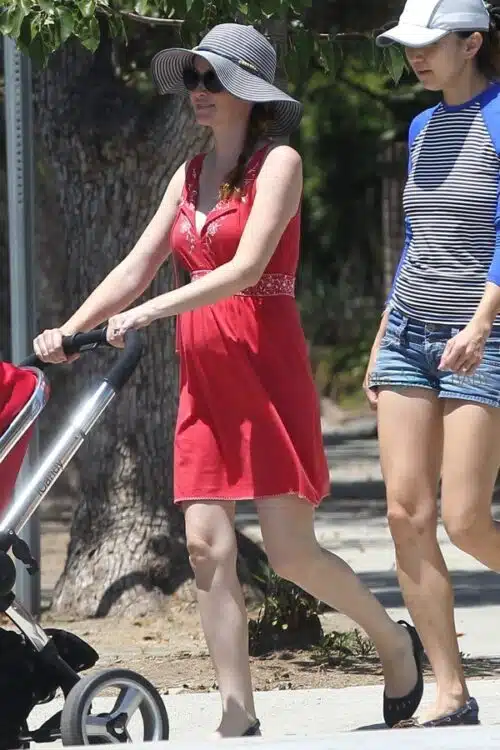 The actress announced she was going to be a mom again on Wednesday,
"Peter and I are delighted to announce our pregnancy," she told People.com "We can't wait to introduce Micah to his little brother or sister."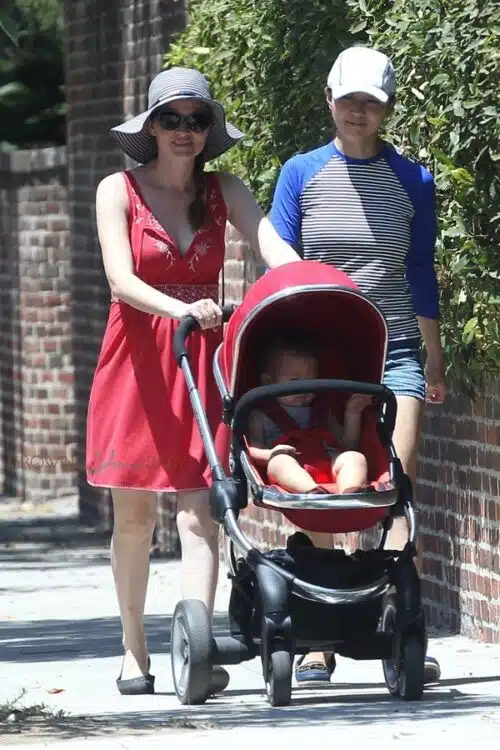 On twitter she shared a photo of her emerging belly along with a note that said,
Nope. That's not a fake belly 🙂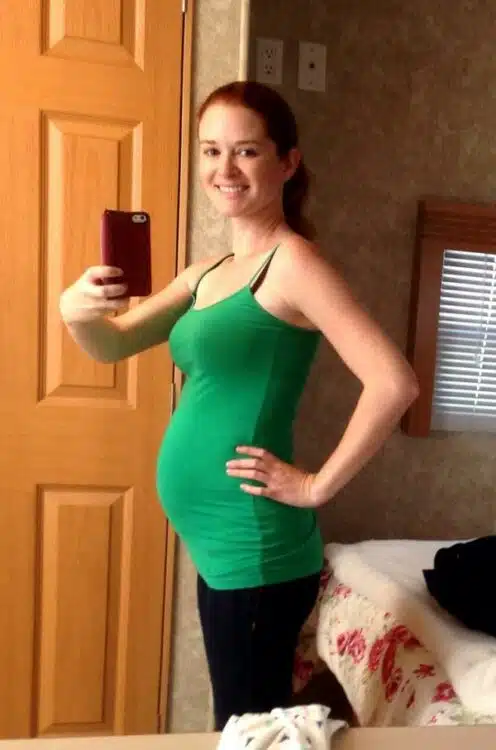 Sarah and her husband Peter are already parents to 2½-year-old son Micah Emmanuel. The new baby will arrive in December.