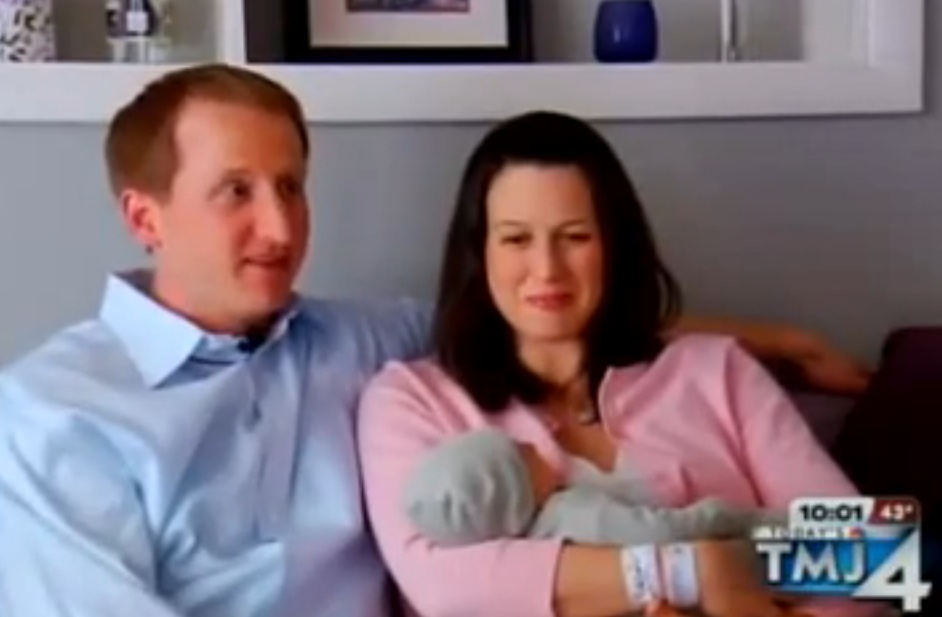 Anette Soborowicz was all dressed up for her daughter's wedding when her professional instincts as an emergency-room nurse were called to test by a passer by.
It all began when Ben Sherwood of New Berlin was driving his wife Kimberley to the hospital well into labor. She could sense that the baby was coming out and in desperation the couple flagged down a police officer near Milwaukee Art Museum for help.
It turned out the officer was as terrified with the situation as Ben and he then turned to a nearby wedding party for help. The father-to-be kept calling for a doctor and it was this distress call that Anette answered.
"And all of sudden a woman in a peach dress comes running in her high heels and comes down and jumps in (to the Sherwood's car)."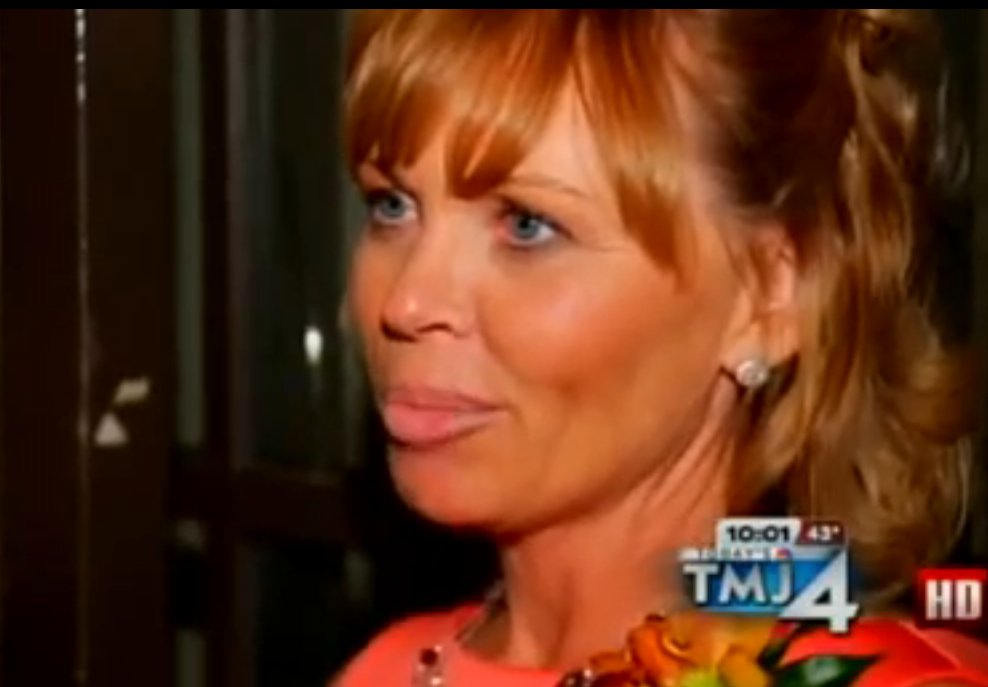 She rushed to the spot and was soon assisting Kimberley in bringing into the world a beautiful new baby boy named Lincoln Sherwood.
A moment that was followed up by a crowd of cheers from not one but two wedding parties.
"I turned around and there's a bride there and I just had this inquisitive look," said Ben. So the bride explained that it was her mother who just caught the baby.
With the day's adventure ending with a wedding and a birth, Anette summarized the events best – The Sherwoods had a son and she gained a wonderful son-in-law. – Atula, Staff Writer
---
[ad]