Preeclampsia causes high blood pressure during pregnancy and can even result in damage to the body's organs. If not treated timely, it can also lead to fatality for either the mother or the baby. Enitan Martins, who had the condition during her pregnancy, understood this, and she knew she would probably deliver her baby early. What she didn't expect was a delivery at just 23 weeks gestation.
"[My doctor] comes in one day and says, 'We're having the baby now. I'm calling your husband. We're going to do it,'" Enitan told WLS-TV.
Enitan's daughter, Eirianna, was born so premature that it placed her at the edge of survivability. Delivered via cesarean, she weighed just 13 ounces and was so tiny and frail, her parents couldn't even hold her. Needless to say, having such a tiny baby was both scary and alarming for Enitan.
"I thought I was prepared for it, but when I saw her, I was shell shocked," Enitan said.
Eirianna needed one-on-one care from the moment she was born. She suffered complications and illnesses, but made gains, little by little. She grew so well, in fact, that it surprised both the staff that cared for her, and her mom.
The tiniest baby to ever survive at Chicago's Mount Sinai Hospital, she is now four months old, and healthy as can be. And her nurses, who understandably grew attached to the tiny little miracle, couldn't be more proud.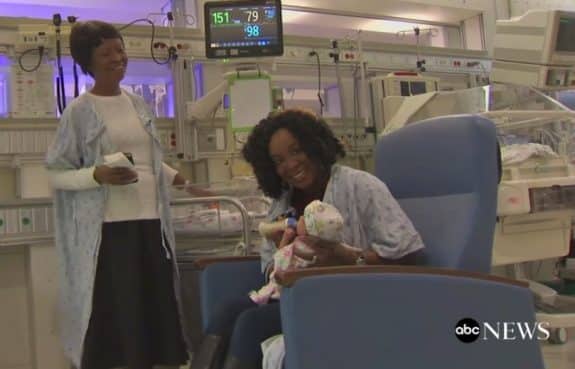 "She looks so good. She looks like she was never a little tiny preemie," Beckie Deir, one of the neonatal nurses who cared for Eirianna, told WLS.
The little miracle baby has made such great gains, she is finally leaving the hospital and will soon get to see her suburban home for the very first time. Mom is both grateful and happy and says she feels lucky to have both her baby, and her own health.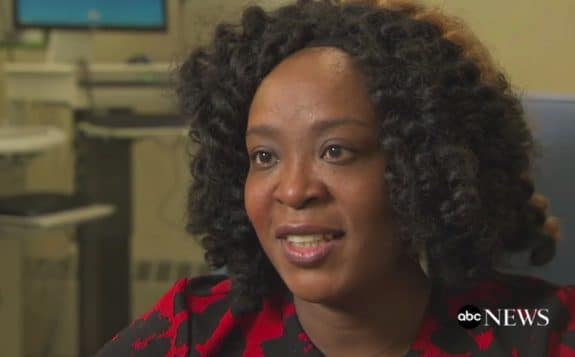 "I'm just grateful that we're both here. It's been a long haul," Enitan said, wiping away tears – likely tears of both relief and joy. "It feels like a miracle, like a blessing. I am very grateful."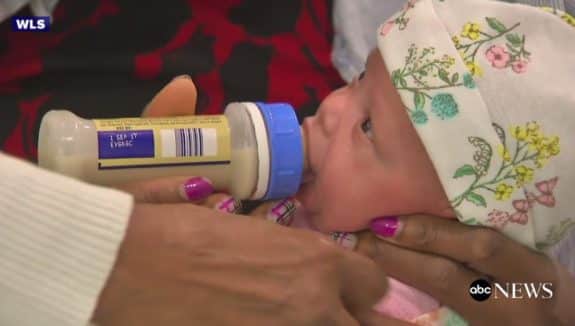 ---
[ad]