Naomi Watts was photographed doing the after school activities run with her boys in Brentwood on Tuesday(February 3rd).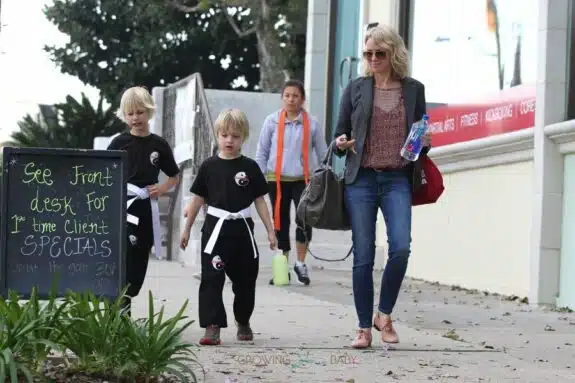 While dressed in their new martial arts training uniforms the boys bounded down the sidewalk excitedly telling their mom about their class.
Naomi has been very busy in recently filming Three Generations alongside Elle Fanning and Susan Sarandon, and Demolition with Jake Gyllenhaal.
Also look for her at the Oscars on February 22nd to support her film Birdman, which is nominated for 9 awards.
{FAME/FLYNET}
---