An expectant Natalie Portman showed off her growing belly in a pink gown by Viktor & Rolf while walking the red carpet for Sunday's Golden Globes.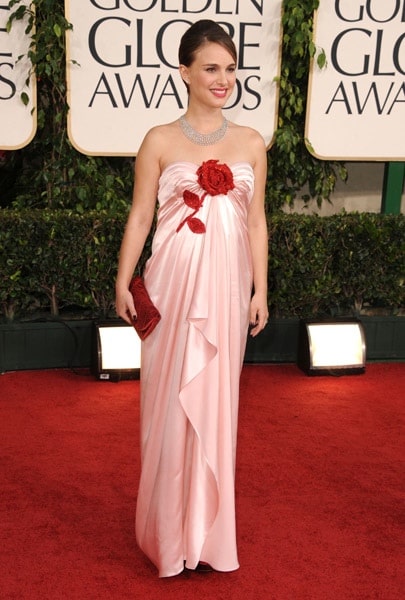 On her way into the Beverly Hilton Hotel Natalie stopped and chatted with E!'s Ryan Seacrest about her pregnancy, the spotlight and baby names.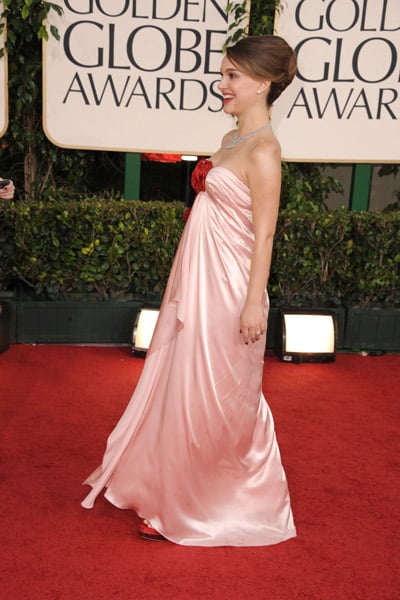 Revealing that she is due this summer, the mom-to-be said she's "got to wait" until she goes through the book of baby names.
"I've definitely been thinking about it, but i haven't done the book or anything," the star said. "Open to suggestions!"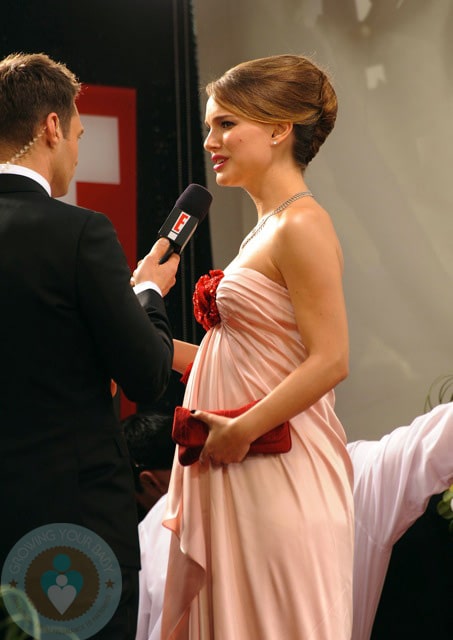 The normally private actress also admitted she's overwhelmed with all the professional and personal success of late.
"It's a lot," she said of the baby, marriage and Oscar buzz. "I'm really bad at taking compliments!"
To add to the excitement Natalie won Best Actress tonight. This is definitely going to be her year.
---
Related Articles:
{WENN & INFphoto.com}
---