Famous for their adorable collectables and play sets, Shopkins is expanding their collection again to include fun, new pieces that kids can collect and play with.
While at Toy Fair last week I had the chance to preview a couple of the new sets that we will be seeing in stores in May.
Fans can look for Season 5 to be introduced this Spring, and Season 6 to come around October.
The first set that we are able to share is the Style Me Wardrobe.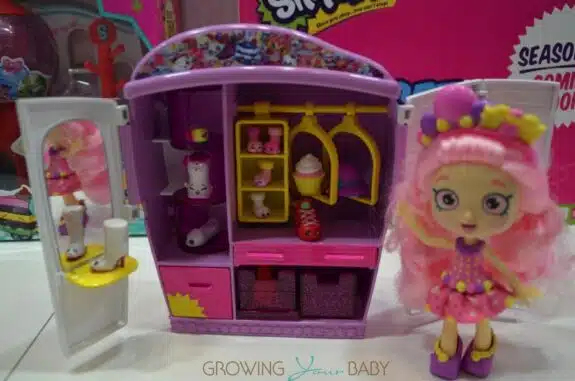 The perfect size for a Shoppie to store all of her new purchases, this set comes with lots of great places to store and display your favorite Shopkins including a mirror and a rotating display case.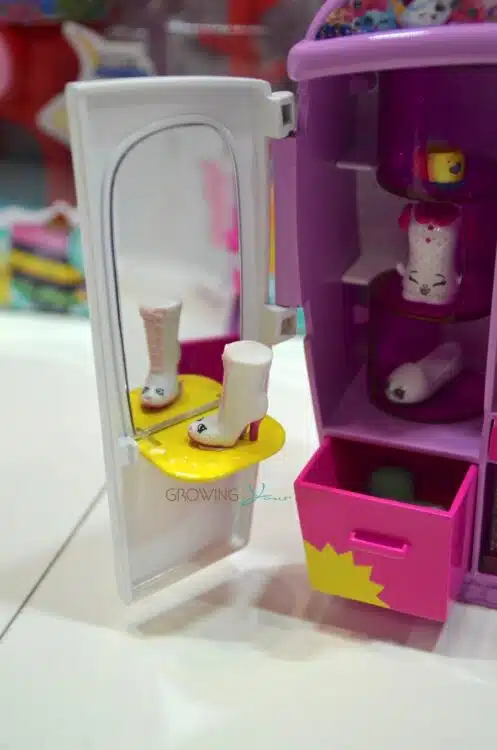 Check out the Style Me Wardrobe in Action below:
Also look for a new Shopkins Glitzi Globe Set.
We preview it in the video below:
Last year Shopkins teamed up with The Bridge Direct to introduce themed building sets.
This year they will introduce 10 new sets that kids can build and play with.
These sets won't come out until the Fall, but we have a preview of what you can look for in stores!
Kids who loved the Food Fair truck can build their own!  This set comes with the truck, a patio set, sign and 3 characters!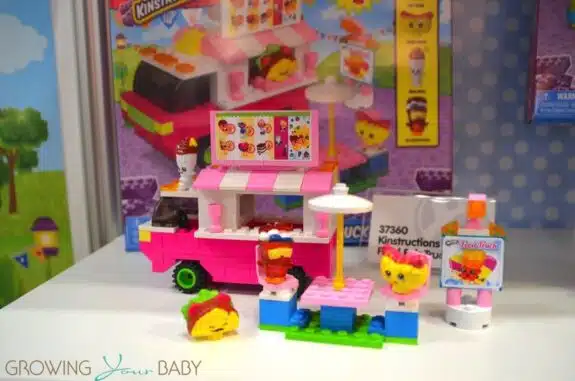 Over the past couple years we have seen lots of baby items in the Shopkins line of characters.
The new Baby Shop will come with a store, a rocking cradle and 3 – Season 2 Shopkins Characters.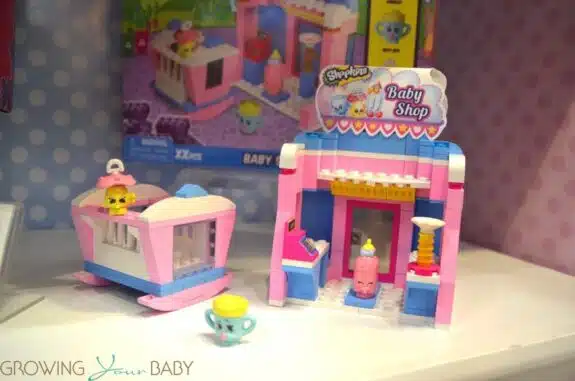 Food has been the center of the Shopkins line so we think that the Burger Bistro will be popular with little fans!  This set comes with the restaurant, 2 patio sets and 3 Season 2 Shopkins!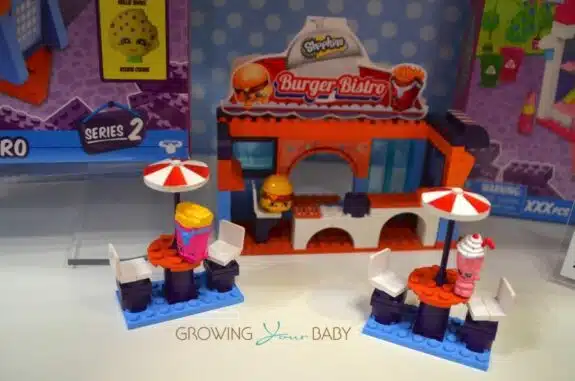 The biggest set in the collection is the Supermarket!  This building set cpmes with a 2 level Food court, a side Pizza Shop and 8 – Season 2 Shopkins!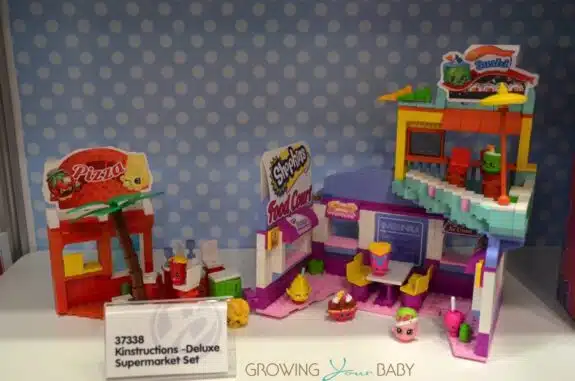 To get a better look at the Season 2 Shopkins Kinstructions Sets check out my video below!
Because the sets that we previewed were early prototypes, we don't have pricing or exact release dates. But please check back for more information!
---