Thomas explores Italy for the first time and in a two- part special Thomas & Friends: Digs & Discoveries, where he meets new friends such as Stefano the Super Cruiser and uncovers a mystery buried in Italy.
To accompany the movie Fisher-Price will introduce Thomas & Friends Super Cruiser($39.99) which will feature a track that works with all Thomas & Friends segments, and doubles as a large rolling vehicle for push-around play.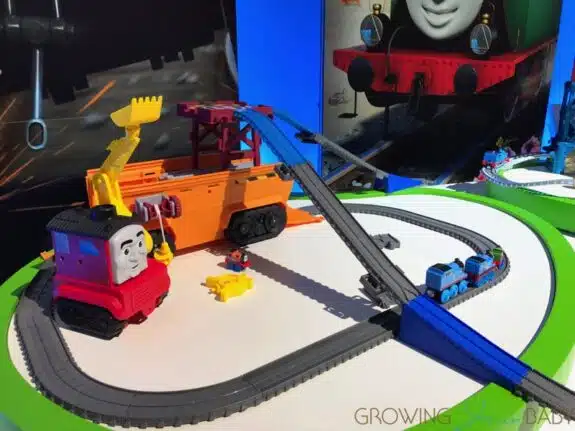 This set includes a helipad, winch, drill, shovel and clamp, as well as included storage compartment holds 50+ engines.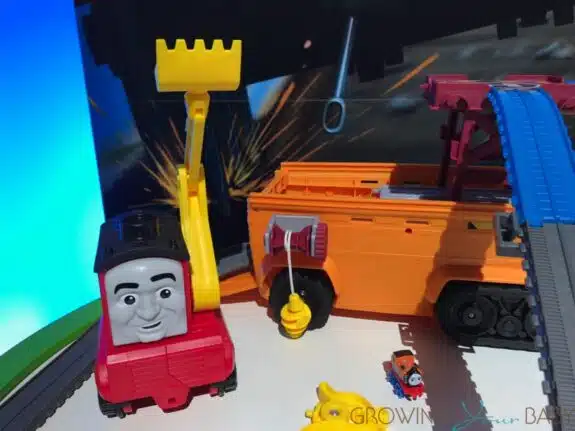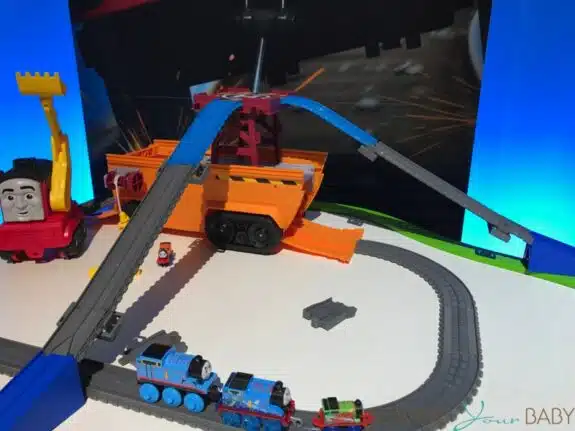 The set will come with 3 engine characters: Thomas (TrackMaster die cast push-along), Percy (MINIS), and Nia (MINIS).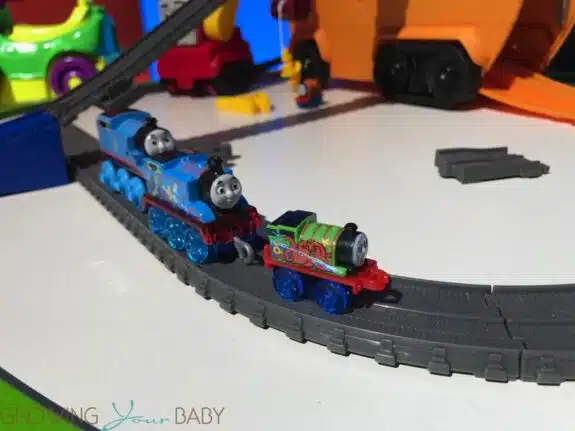 The Thomas & Friends TrackMaster Cave Collapse (49.99) sets the stage for digging and discovery through construction and excavation play.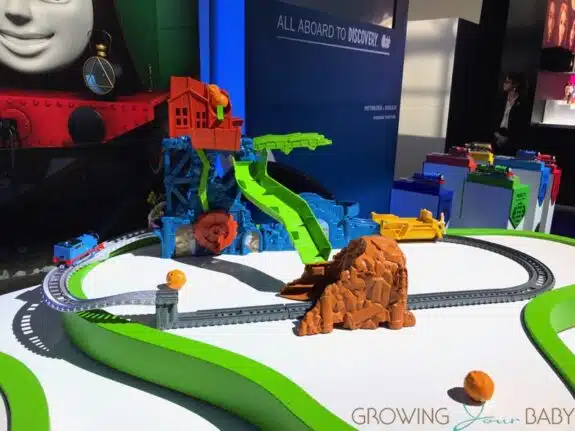 It includes exclusive character Darcy, a digging vehicle that is powered up by the included motorized Thomas engine.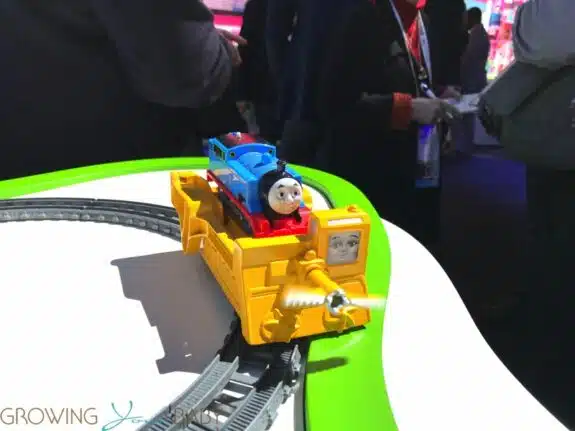 Together, Darcy & Thomas move along the track and blast boulders out of the way. The set includes 14 tracks pieces, an excavation tower, four boulders and more.