The 2019 Polly Pocket product line is a nod to the brand's heritage and offers even more surprises with a bright, fun updated look that brings to life characters and scenes from content.
This year kids will be able to create a whole town called Pollyville.  This collection includes a limo, ice cream truck, stores, Polly's house, and a Mega Mall.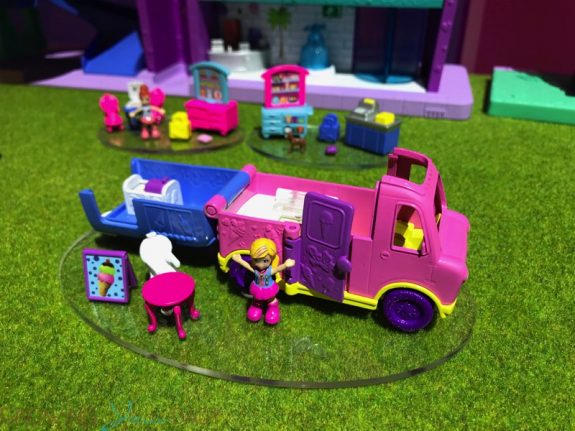 The biggest set in the collection, the Mega Mall ($39.99) is the perfect way for kids to play out Polly's adventures with six floors of fun and more than 20 accessories including Polly's micro SUV.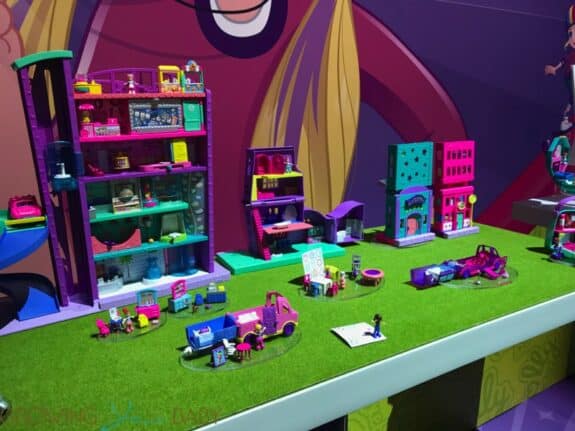 The Mega Mall features an elevator that spins and a parking garage.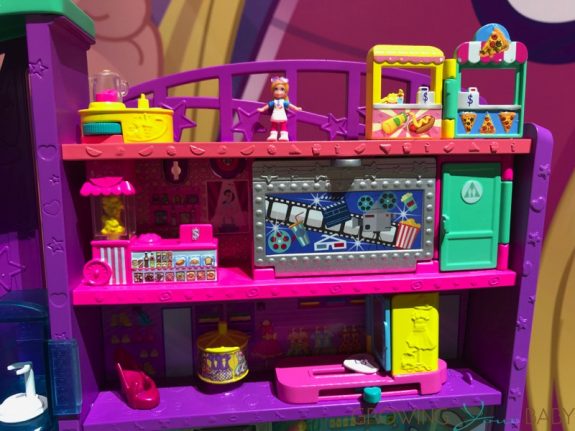 Several areas reveal surprises:
An accessory display opens to a micro fashion runway.
A movie theater opens to feature seating for Polly and her friends to view the latest new movie.
In the sports store Polly can skateboard on a skate ramp or shoot hoops.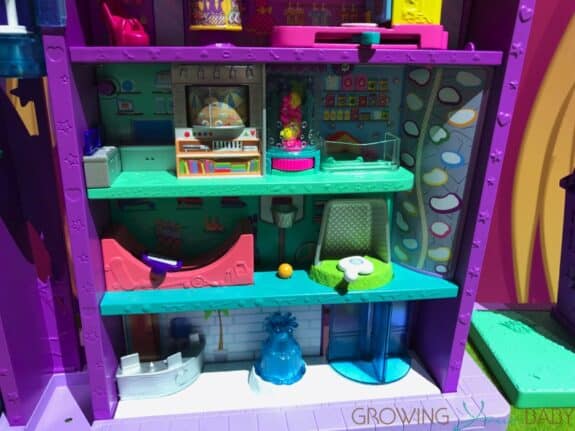 Pollyville Polly House ($19.99) Polly's house features two stories, four rooms, five hidden reveals and 10 accessories such as a couch, bed, dining table & chairs, and a bicycle.
The Polly doll and friends stick to the floor and to stickers from the included sticker sheet with Polly Stick technology.
The two stores($14.99( included in this assortment are inspired by the town in the Polly Pocket series and each includes two micro dolls, one hidden reveal, three accessories and one Polly Stick sticker sheet.
The Pollyville Diner includes a karaoke stage and jukebox.
The Pollyville Arcade features fun games that the dolls can play.