An infant is lucky to be a live after he was stuffed in a plastic bag shortly after birth and dumped in a toilet in China.  Thankfully a passerby heard his faint cries and worked to rescue the tiny baby.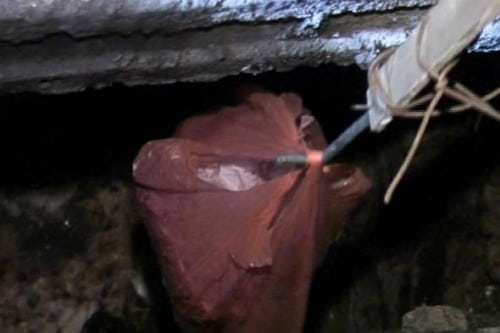 Li Qingshu was walking past the public toilets in Nenjiang County, north-east China when he heard muffled screams coming from nearby. On closer inspection he noticed that the screams were coming from a red plastic bag dumped in one of the toilet pits.
When firefighters arrived they fished the bag from the small hole using a wooden pole and were stunned to find a baby boy inside who was miraculously alive inspite of being in -30 degrees Celsius in the hole.
The baby was rushed to hospital and once he is stable, will be adopted by a local family. The police have not yet found the person who left the baby in such a state.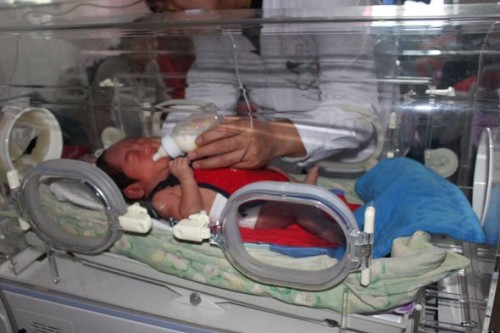 With over 1.3 billion population China has strict laws forbidding couples from having more than one child and such cases are rare.
Related Articles:
---
[ad]