A new study that was published yesterday found that babies whose mothers smoke cigarettes before breast feeding sleep less and not as well.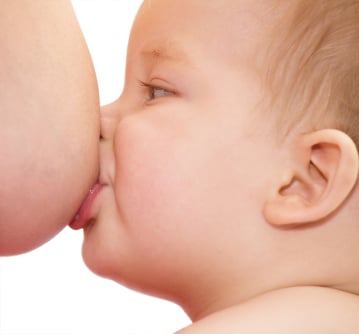 A test involving 15 nursing mothers found smoking "altered their infants' sleep/wake patterning. Infants spent significantly less time in active and quiet sleep and woke up from their naps sooner," the study said.
Julie Mennella and other researchers at the Monell Chemical Senses Center in Philadelphia said nicotine passed to the infants through breast milk was the culprit.
In the study published in the September issue of Pediatrics, the journal of the American Academy of Pediatrics, the women and their babies were monitored on days when they smoked and on days when they did not.
On smoking days, the women were allowed 20 minutes to smoke in another room just before breast-feeding. Some had just one cigarette while others had two or three.
The researchers said about 250 million women worldwide smoke tobacco.
I think it's safe to say that smoking before, after and during your pregnancy will disrupt your baby's growth and development.
This was a fairly small study, but the results could prompt researchers to look further into this issue.