An amazing little boy is thriving at a Toledo Hospital despite the odds that were stacked against him. Arriving on December 21 at 22 weeks weighing 1 lb 1 oz, Aydan Lahman measured just 10.5 inches.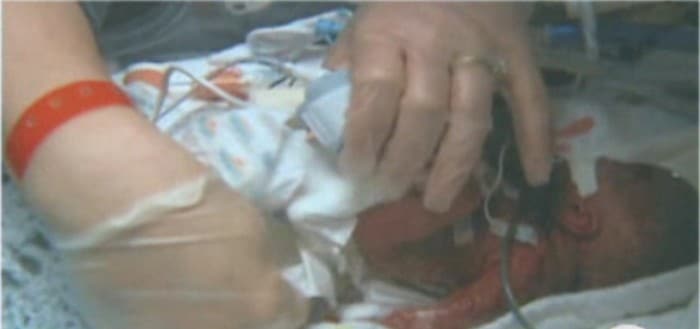 Aydan's mother Amanda said of his early arrival, "No one was expecting him to survive. We just prayed and prayed."
Like many women who deliver prematurely, Amanda had no signs of a troubled pregnancy. Up to that point, she was having what she thought was a healthy pregnancy with regular check-ups.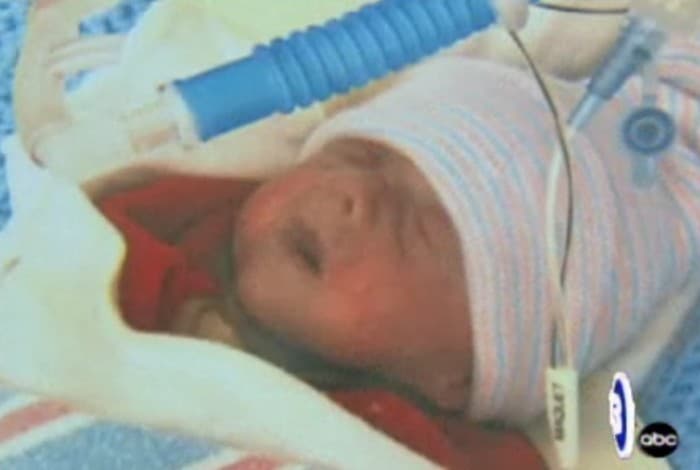 Dr. Karl Deluga a neonatologist from Toledo Children's Hospital says "He really was at death's door for weeks,"
Now almost 2 months in his lungs have matured, a puncture in his intestine healed itself and Aydan now weighs two pounds, six ounces. Even though he still has an eating tube, he can breathe on his own, a milestone many don't achieve so quickly.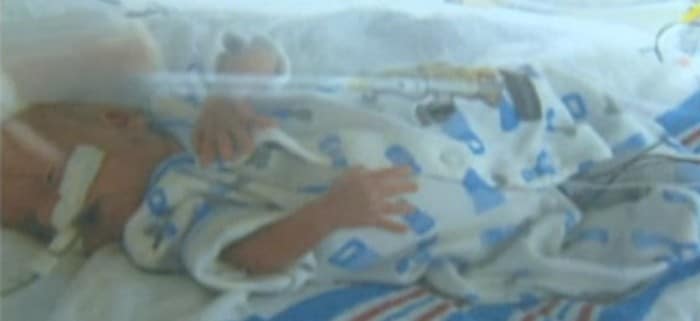 What makes Ayden's story so unbelievable is that many hospitals won't resuscitate a little one born this early. Mr. Miracle baby must have done something at birth that gave them hope.
And a miracle he is! So much so his parents made it his middle name, which will make sure that he knows forever that his parents were in awe of him from the very beginning.
Dr.Deluga agrees saying,
"I don't think people should really think in terms of all babies being a miracle baby. There are many babies born at the same gestation Aydan was who don't make it."
He also says the best way to prevent premature delivery is good prenatal care. The non-profit organization The March of Dimes works to help babies be born healthy.
Related Articles: