When we send our children off to school, we relinquish their care to teachers, aides, and administrators. We expect that our children will be safe, that they will be treated with kindness and attentiveness. Most of the time, this is the case. But there are also those rare instances in which it doesn't. The recent actions of an Ohio kindergarten teacher are a prime example.
At a Riverdale School in Mt. Blanchard, 6-year-old Ian Nelson can be seen on camera, walking through the halls by himself to the restroom. As he exits the bathroom, his teacher, Barb Williams, grabbed him and pushed him up against the wall.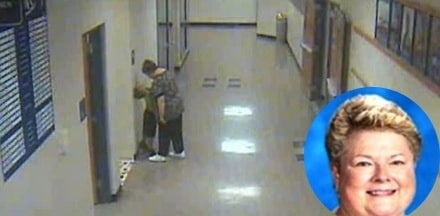 She then grabbed a hold of his face, and then his shirt. She picks him up and starts to shake him. His neck snaps back and, again, he is tossed into the wall.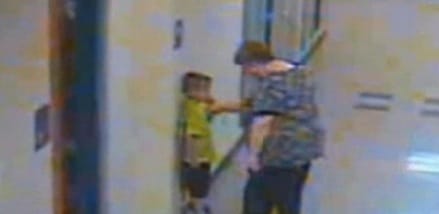 Ian went home that day and never told his parents what happened, but another staff member reported it. At first, Ian's parents didn't think much about the incident. Then they saw the video footage.
"I was crying," the boy's mother, Autumn Nelson, told TODAY's Katy Tur on Friday. "It broke my heart to see my child get harmed by a complete stranger."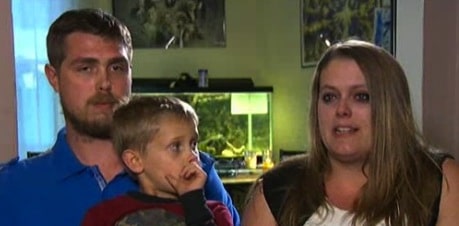 Ian, who was placed in a different classroom for the remainder of the school year, still hasn't said much about the incident. "She did this to me – hard," he told TODAY, grabbing his own shirt as his mother watched in tears.
Williams has been working at the school for 14 years. She refused to give a statement to TODAY, and she hasn't given any information regarding the reasoning behind her actions towards Ian. The school has put her on unpaid leave for the remainder of the school year. They also filed reports with the Hancock County Sherriff's Office and the Ohio Department of Job and Family Services.
"You don't ever want somebody's child to go through that," Eric Hoffman, Riverdale's Superintendent, told TODAY. "That's not what we're about. And we move forward."
Ian's family says the consequences just aren't steep enough. They are requesting that Williams be terminated.
"They should have fired her when they found out about the whole situation, that she put her hands on him," Autumn said.

"I would wonder what would happen to myself, if I were to do that to her," Ian's father, Anthony Nelson, told WAFF. "If I were to do that to her, I would go to jail."
Though they have not taken any legal action against Williams or the school yet, the family has hired a lawyer. They also say they are planning to take the video to the Hancock Police Department to try and file criminal charges against Williams.
The Hancock Police Department has confirmed with TODAY that an investigation is already in place.
Related Articles:
---
[ad]