The most amicable split ever? Since announcing their split in October Orlando Bloom and Miranda Kerr have been spotted out more than in their last year of their marriage.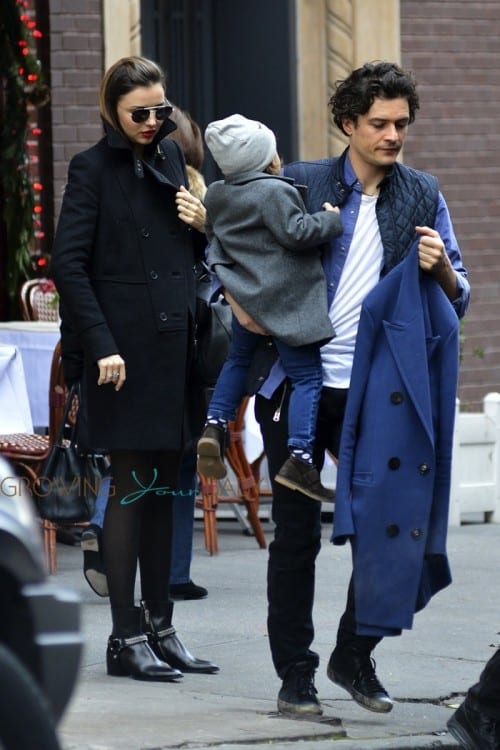 The happy family grabbed lunch in New York City on Saturday, before heading to Broadway for the a matinee performance of Romeo and Juliet.
Miranda shared a photo of Flynn watching Orlando perform on Instagram.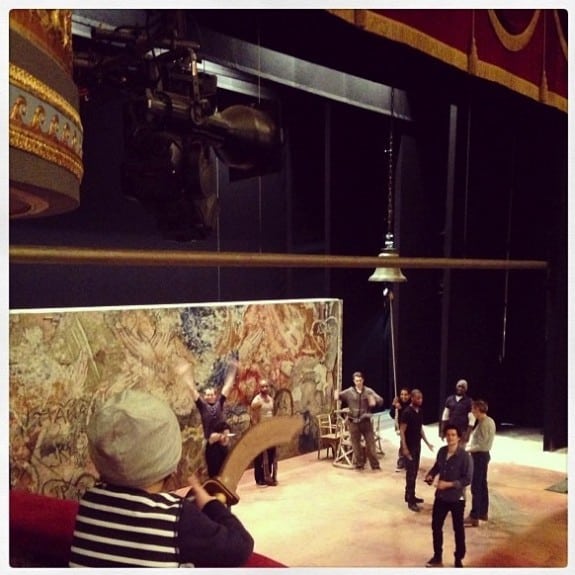 Flynn having such a great time watching Daddy on stage @romeojulietbway ?
Channeling his inner Pirate of the Caribbean, Flynn wielded a sword as his dad carried him into their apartment.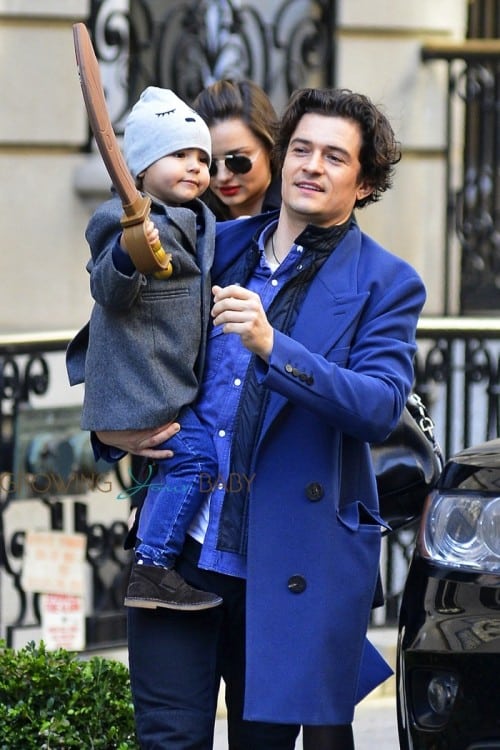 Orlando currently stars on Broadway as Romeo in Romeo and Juliet at the Richard Rodgers Theatre. The show is scheduled to run through January 2014, so we should expect to see the actor in the big apple for, at least, the next couple months.
{PACIFIC COAST NEWS}
---
[ad]