It was a girl's day out for Padma Lakshmi and her daughter Krishna on Saturday.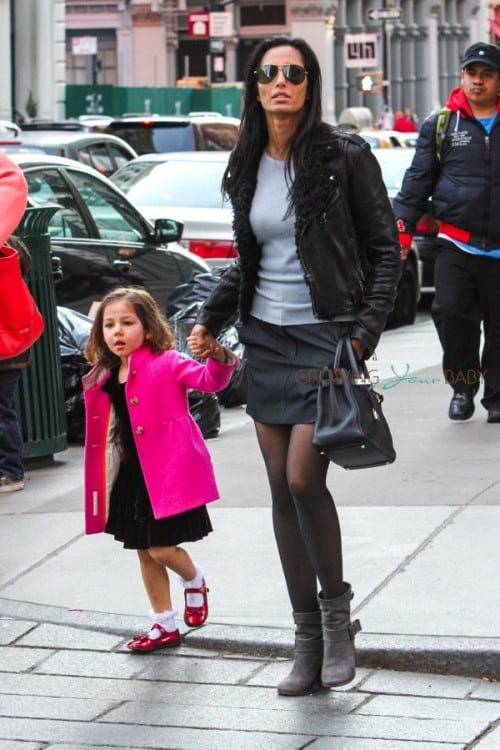 The ladies were spotted strolling through SoHo, and also coming out of Mackage on Mercer street after a little retail therapy.
Krishna was fashionable in a hot pink jacket, black dress and ruby red patent leather shoes!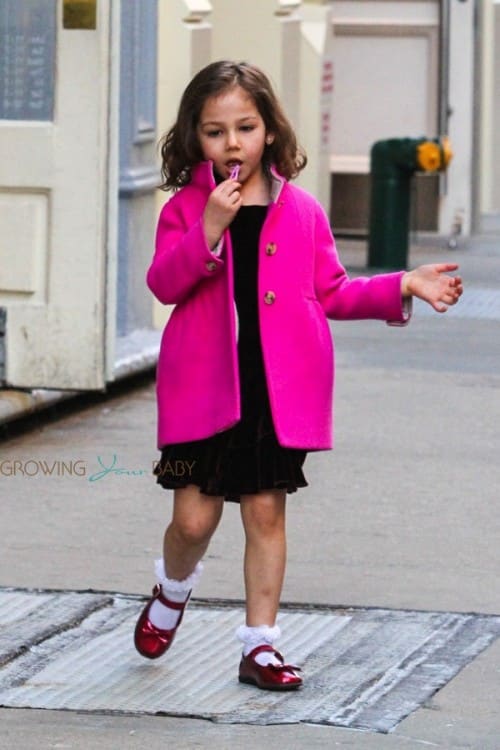 Padma recently told People.com the pre-school loves to lend a hand when Mom gets glammed up. "She does not help with makeup, no," Lakshmi assured the mag, laughing.
"But she definitely likes pink, and she likes sparkling dresses and keeps checking with me and making sure she gets to wear all my dresses and shoes when she grows up."
With a mom as a chef it's not surprise that the pair spend a lot of time together in the kitchen.
"We cook every night," she says. "We usually do a fresh meal for dinner, and then we usually have leftovers for lunch the next day."
Her favorite dish?
"She loves a lentil porridge that is basically just rice and lentils and lots of vegetables called khichdi. It's really comfort food," Lakshmi says.
{AKM/GSI}
---
[ad]