Padma Lakshmi looked to be in the Halloween spirit on Friday as she strolled through the streets of SoHo with her little girl.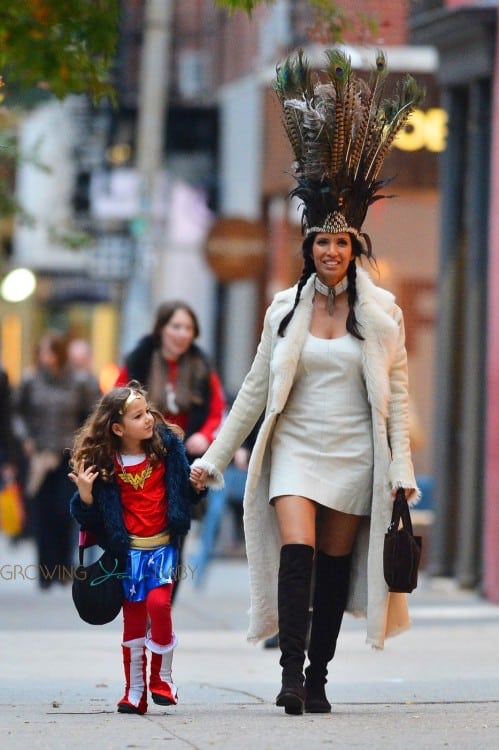 While dressed in an elaborate feathered headdress and a beaded choker, the television host accompanied her daughter as she trick or treated in the city.  Krishna was cute in a Wonder woman costume, which was complete with the gold headband, boot covers and a skull embroidered loot bag with her name on it.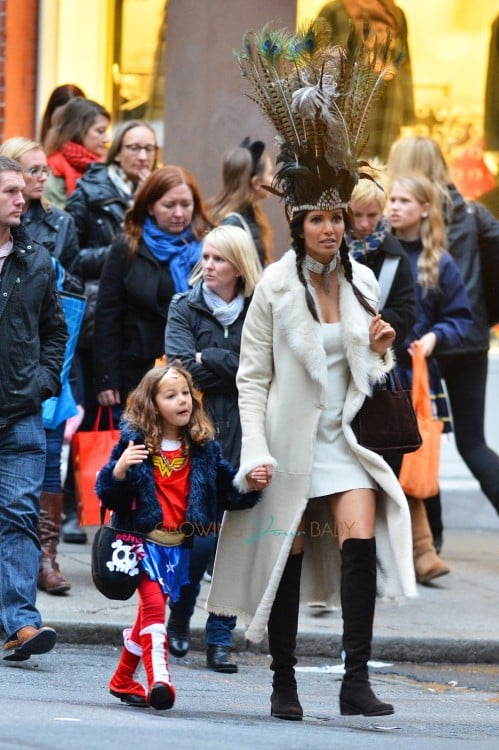 Focused on being a mom, Padma recently reporters that,
"I date a lot less as a single mom – I'll tell you that! I just don't have time."
Choosing the right person has become tricky,
"As you get older, I think it's harder to meet the right person," she revealed while attending Elton John AIDS Foundation's 13th Annual Enduring Vision Benefit in New York City. "You just want to be careful because you have a family."
When asked what Krishna wanted to be for Halloween the Top Chef host noted that "It changes every week," but that Wonder Woman was still in the running.
As we can see – it won and was pretty perfect!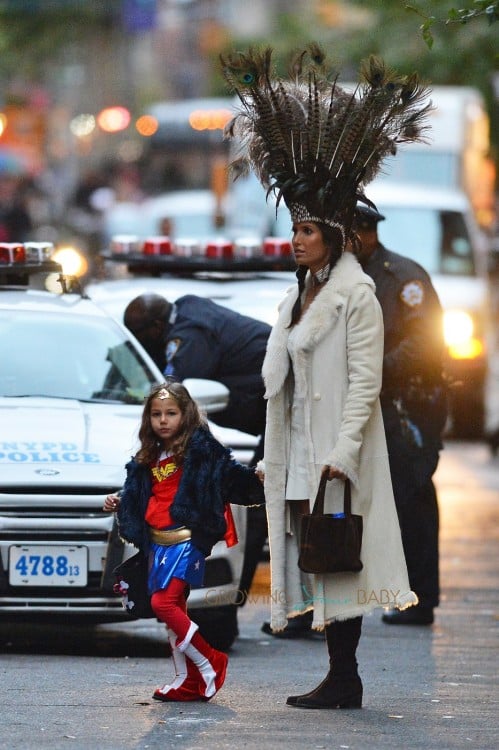 {PACIFIC COAST NEWS}
---
[ad]